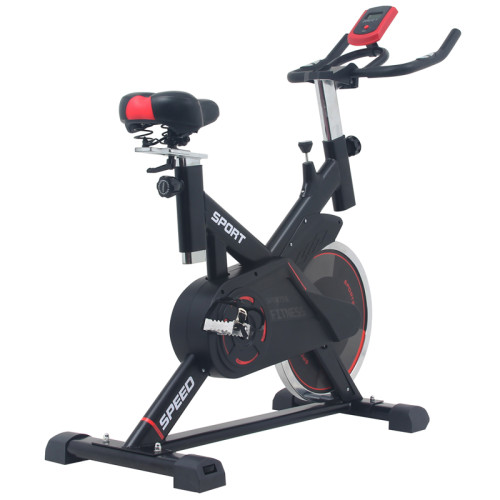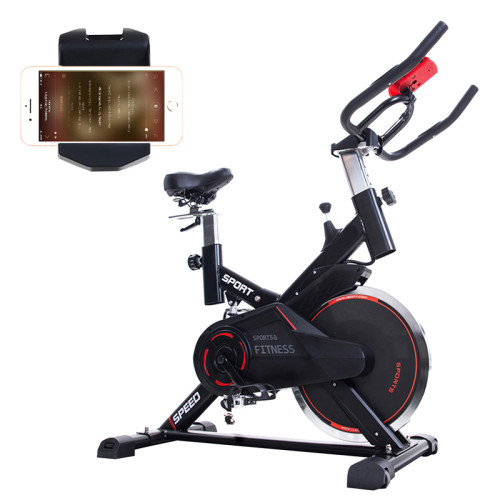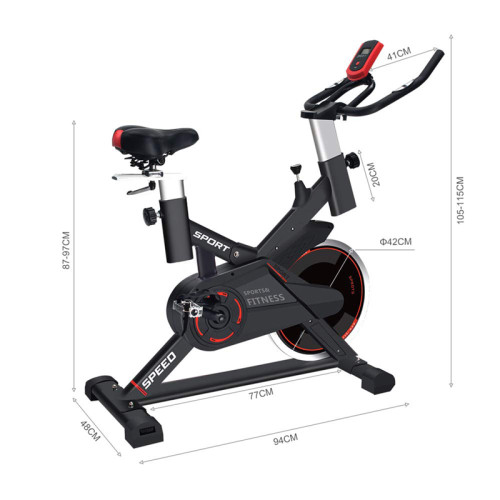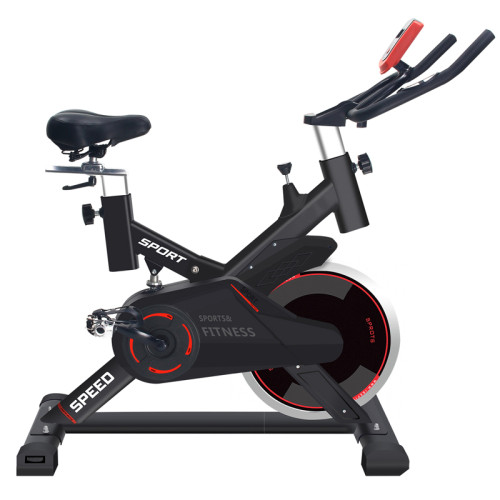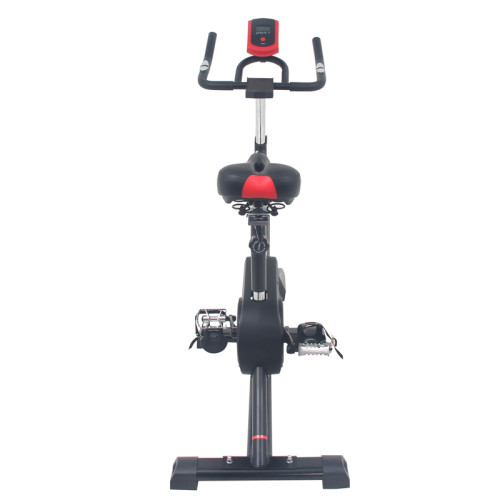 Adjustable seat and handlebar spin bike home use spinning bike
Description
| | | | |
| --- | --- | --- | --- |
| Product Name | Spinning bike | | |
| Assembly Size | 94x47x97 cm | Carton Size | 1035x240x870mm |
| N.W | 34 kgs | G.W | 37 kgs |
| Flywheel | 8kgs | Max. User's Weight | 100KGS |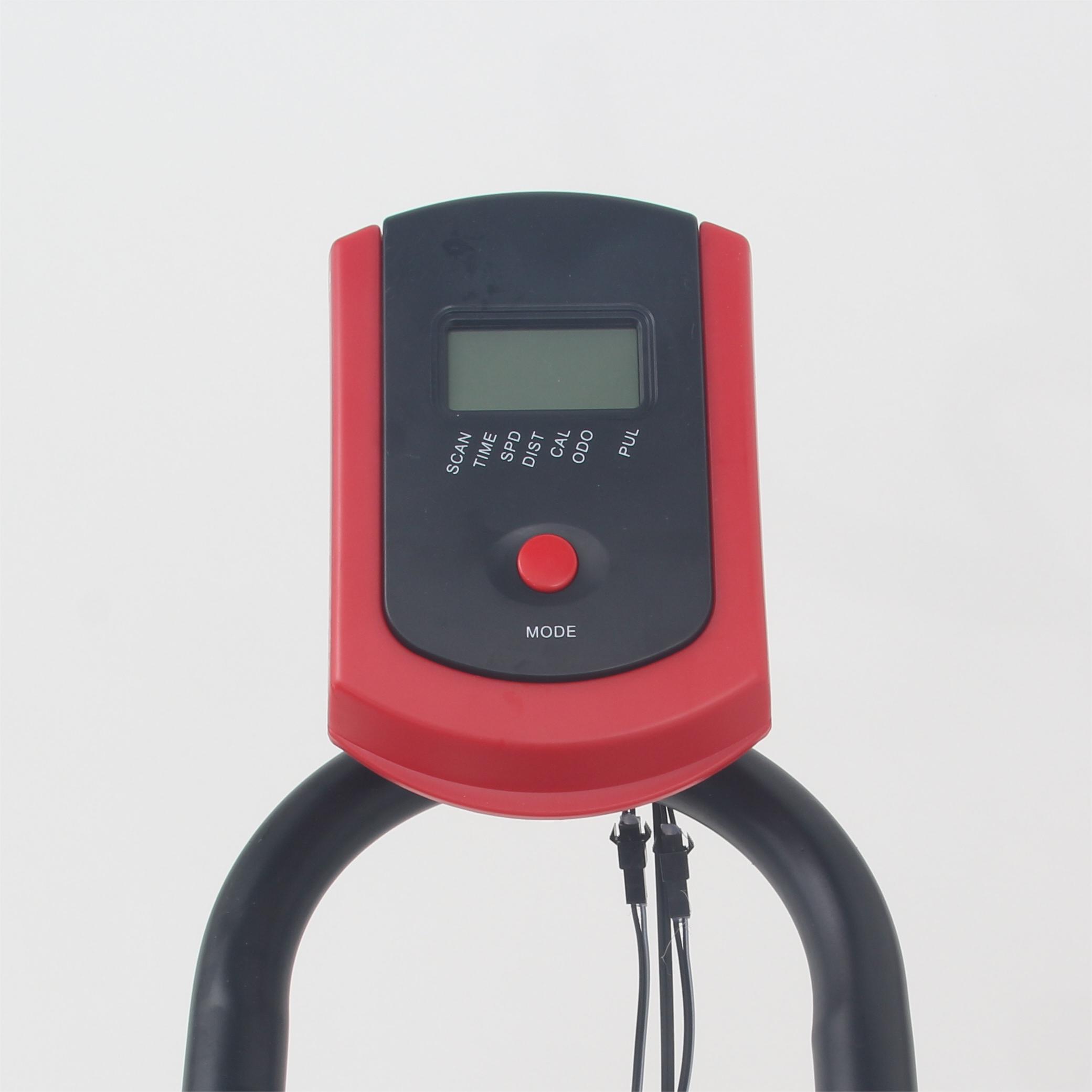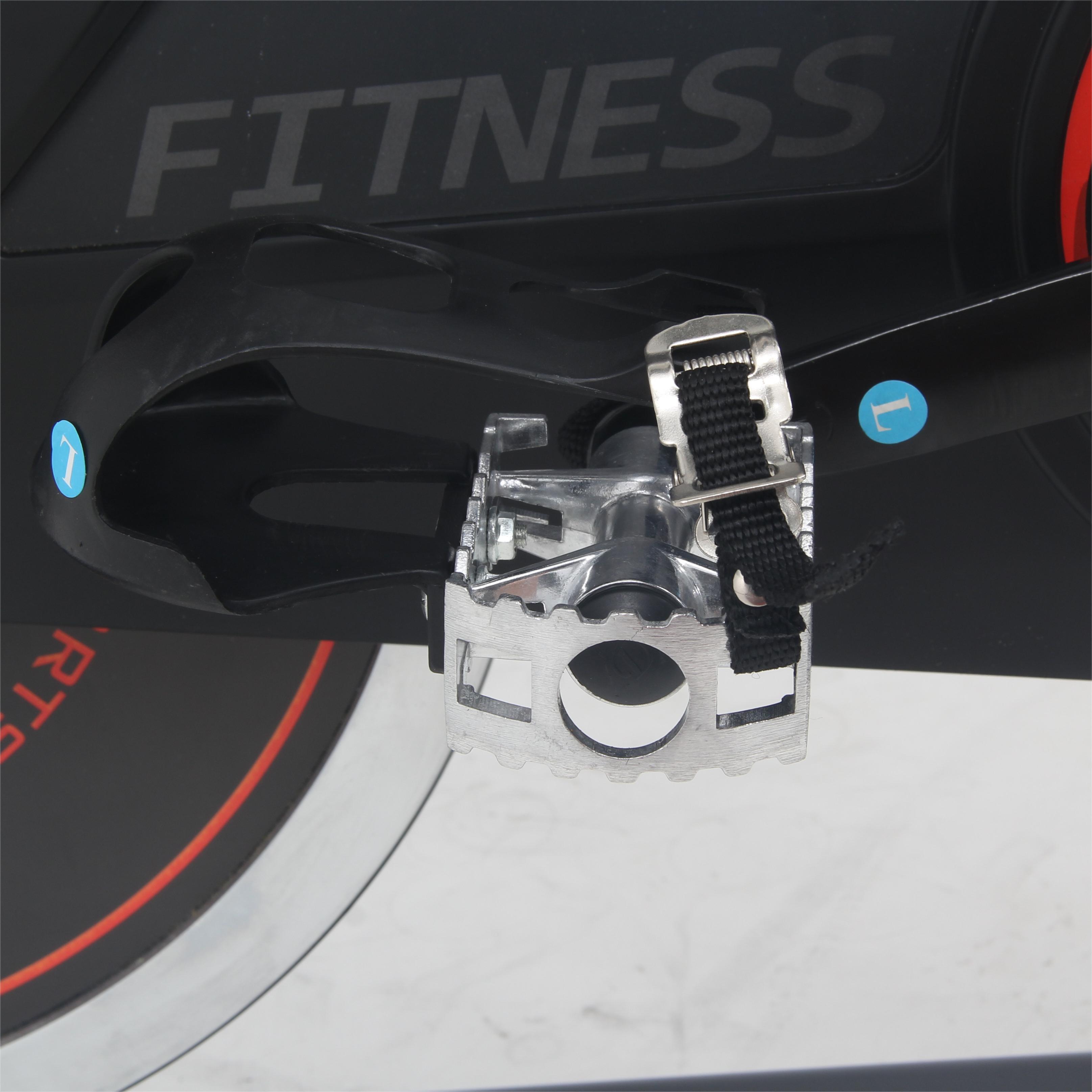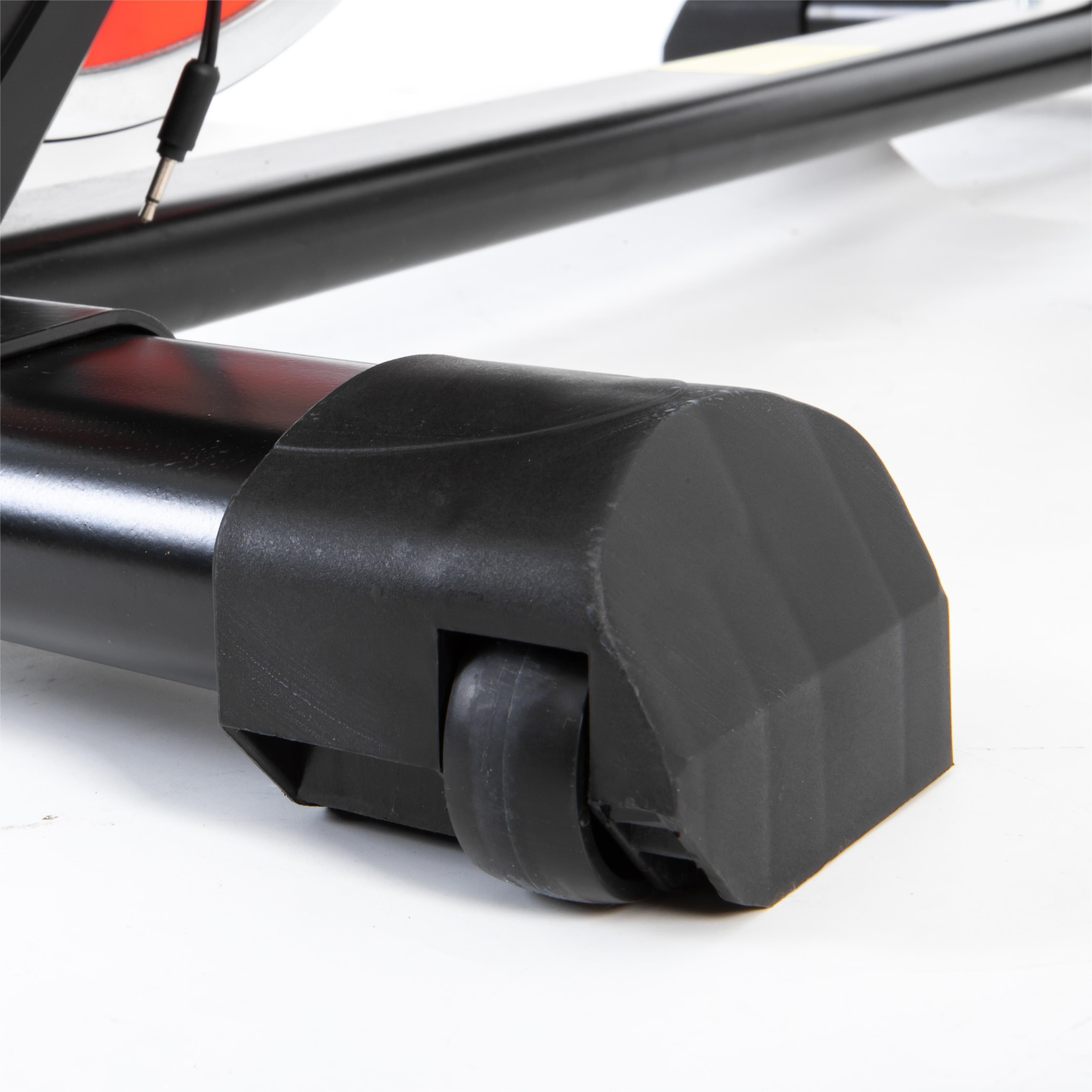 An electronic display that shows data about the rider's workout, including speed, distance, time, and calories expended. Other measures are also displayed, including heart rate and resistance level.
The steel toe-caged pedals have a standard thread size and a set of straps and buckles that can be adjusted to fit feet of different sizes and enable forward and reverse pedaling. The pedals' screw will effectively prevent them from slipping off because it secures them.
These wheels are intended to make moving the cycle from one place to another, such as from a storage area to a workout area, simpler.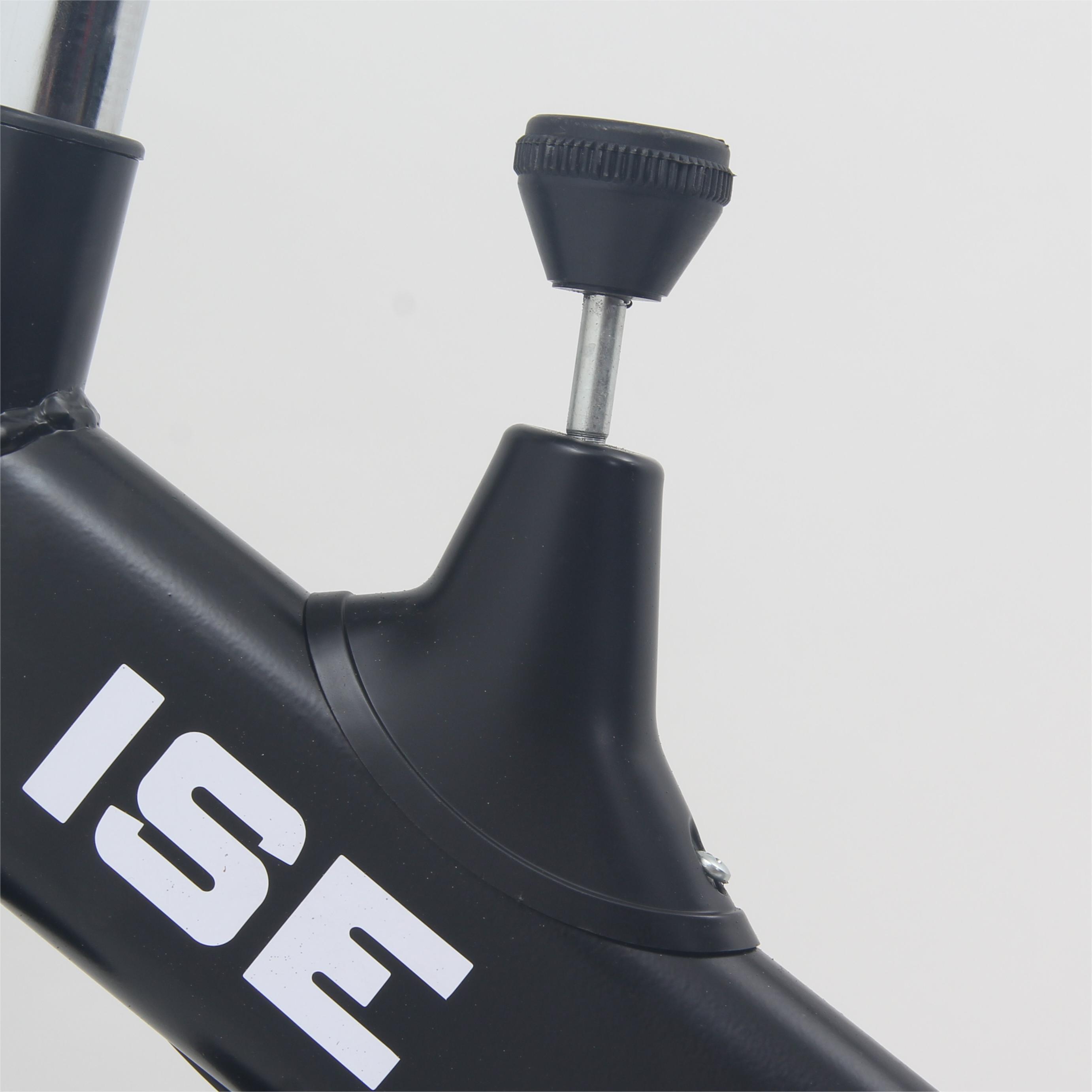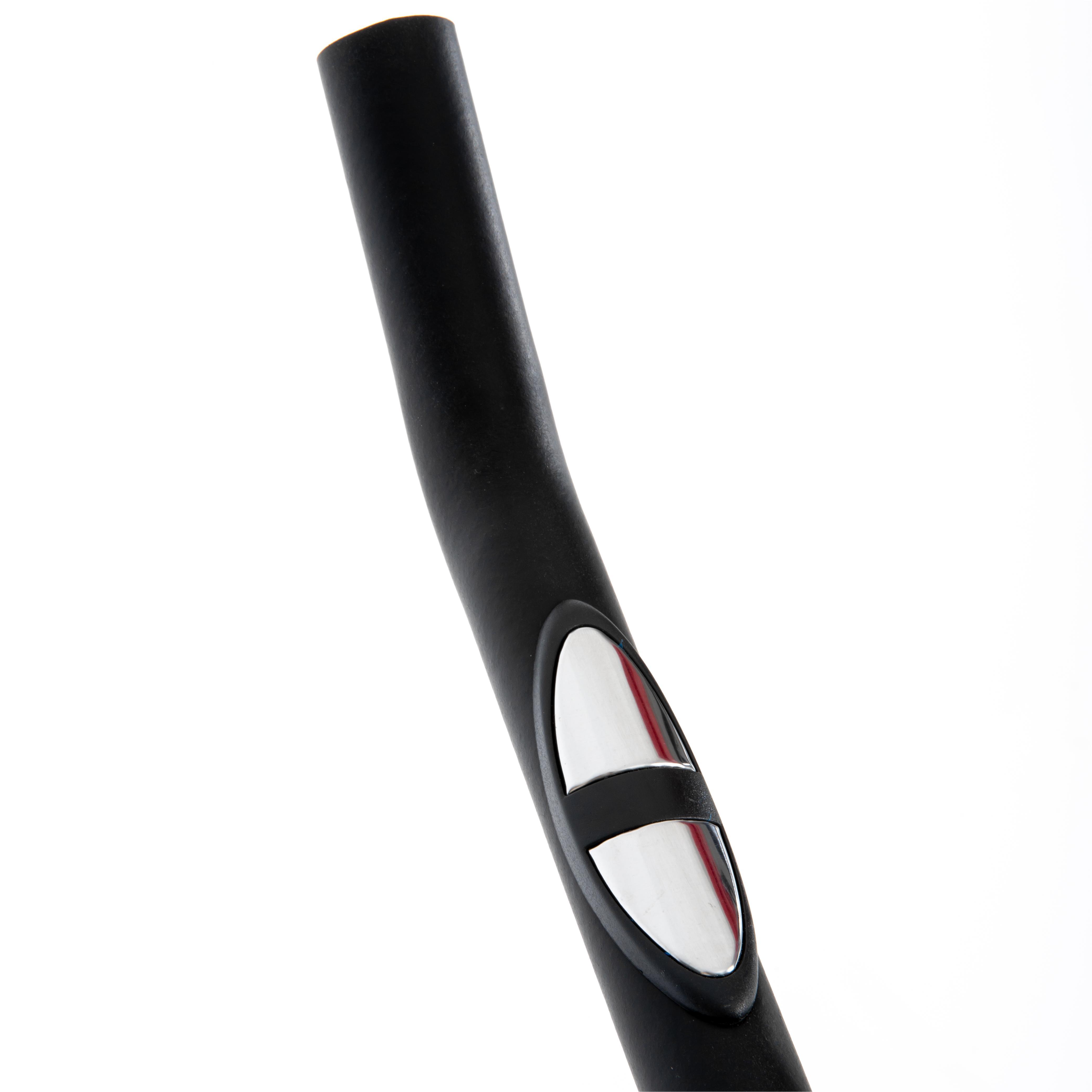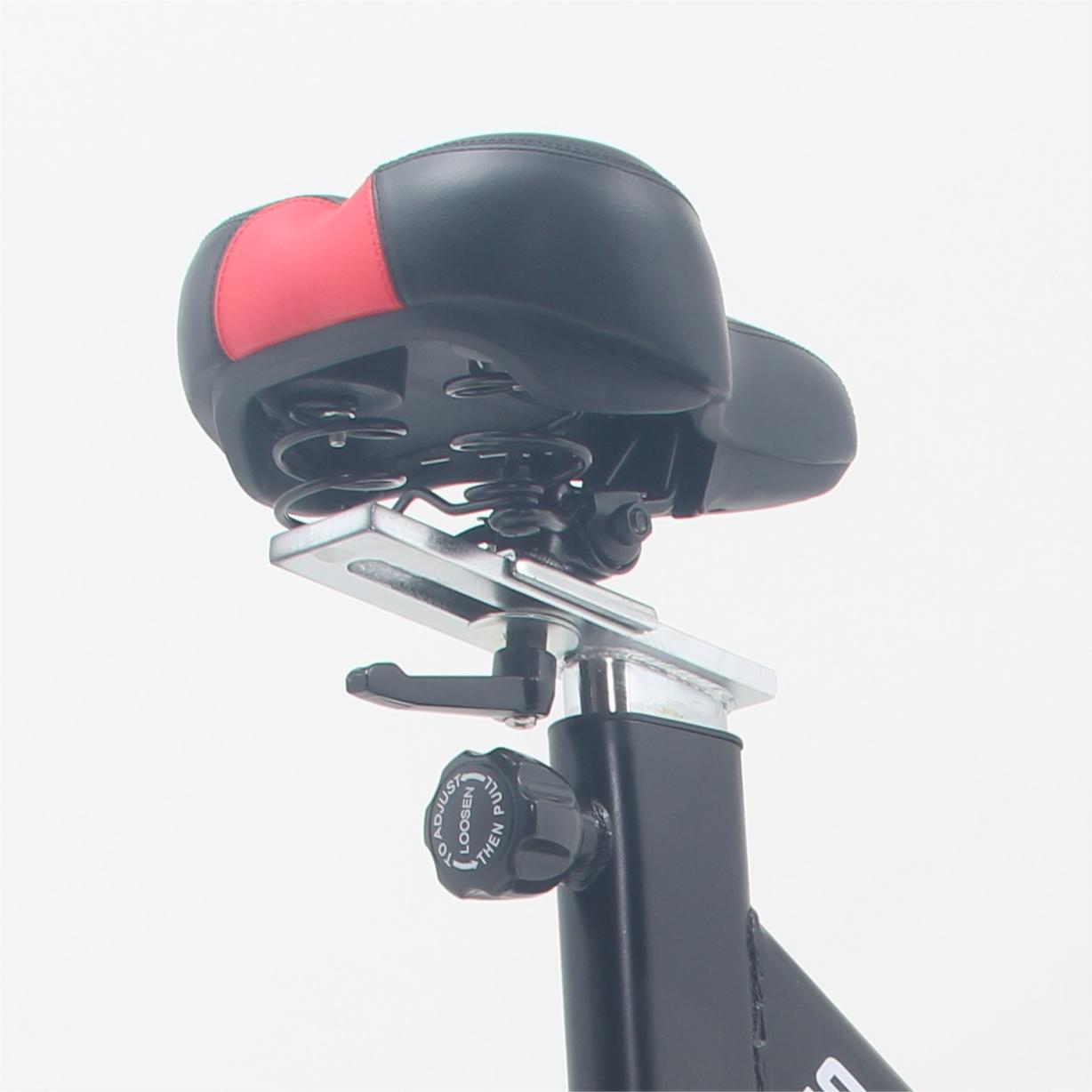 The magnets are placed close to the flywheel, and as the rider changes the resistance level, they travel in closer or farther proximity to the flywheel, producing more or less resistance. Magnetic resistance is smoother and silent, and it puts less strain on the bike's parts. Additionally, it enables more exact resistance adjustments, which makes it a popular option for spinning cycles.
Sensors that monitor a rider's heart rate while they are working out are mounted on the handlebars of a spinning cycle. The sensors use electrical signals to determine the rider's heart rate and send this data to the bike's LCD monitor when the rider grips the sensors with their hands.
Depending on the rider's preferences and body size, the seat can be adjusted up, down, and forward or backward.