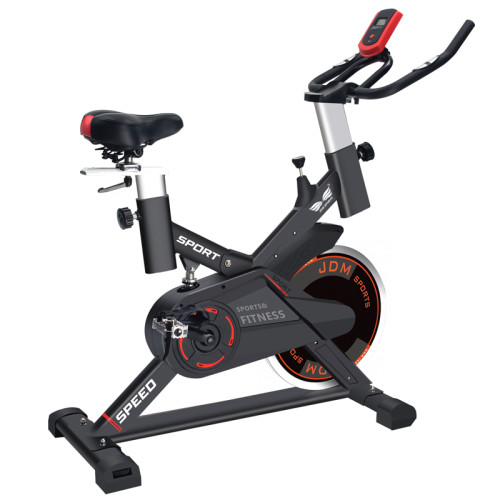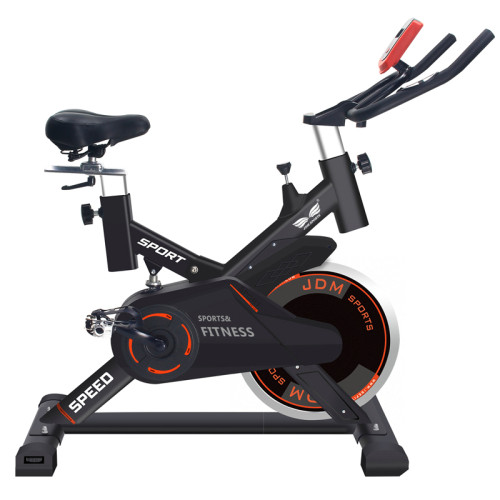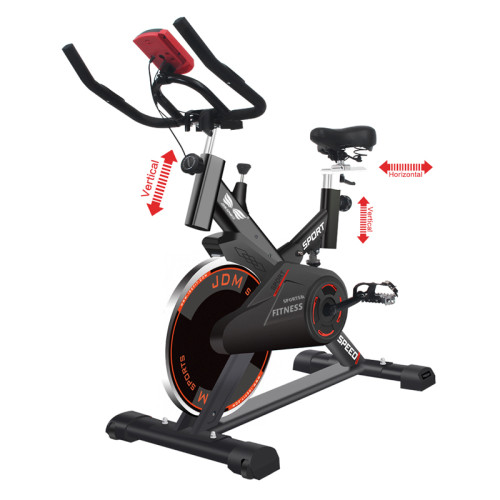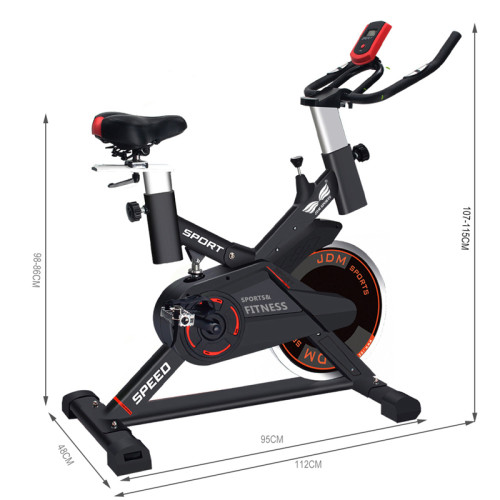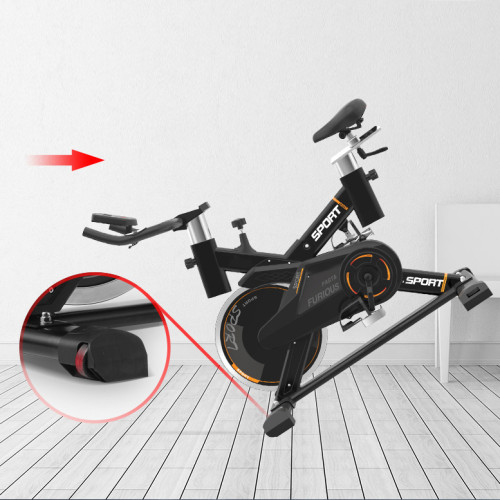 Home Use Exercise Body Fit Spinning Bike indoor bikes for home use
Description
| | | | |
| --- | --- | --- | --- |
| Product Name | Spinning bike | | |
| Assembly Size | 94x47x97 cm | Carton Size | 1035x240x870mm |
| N.W | 28 kgs | G.W | 32 kgs |
| Flywheel | 8kgs | Max. User's Weight | 100KGS |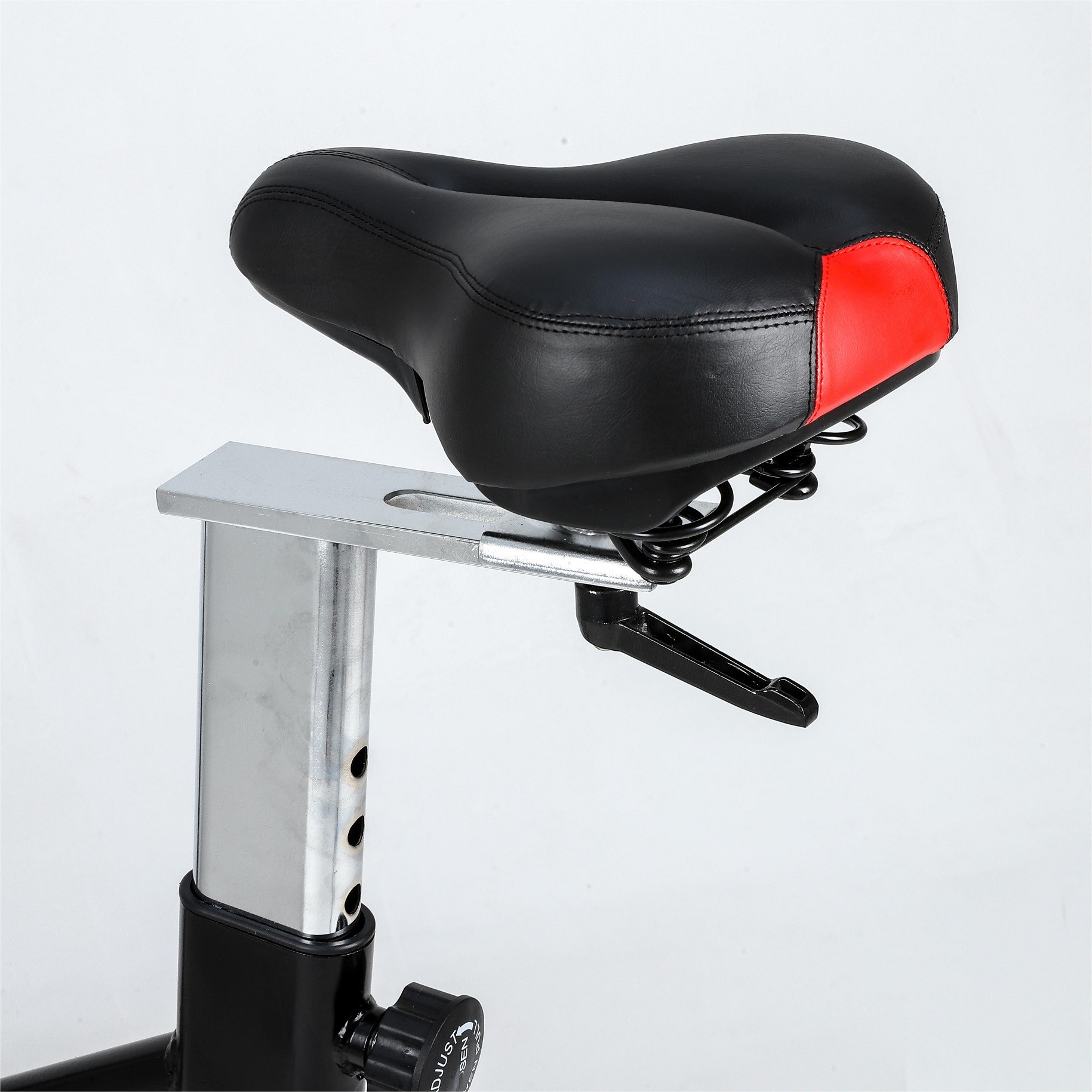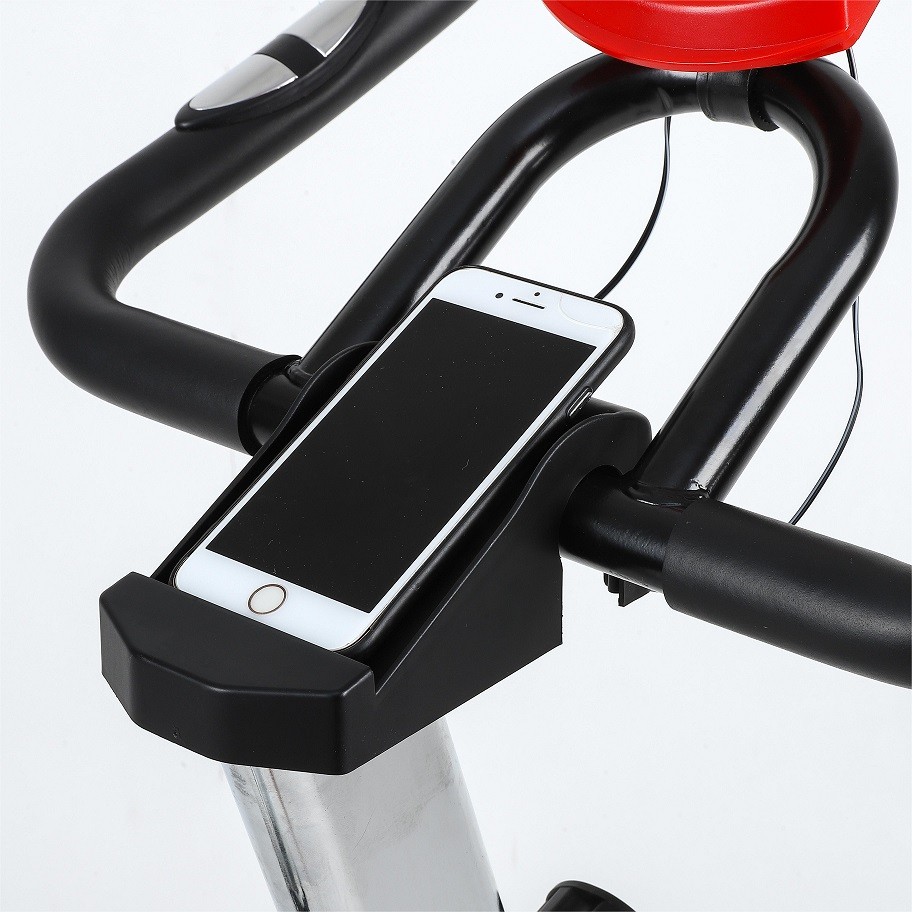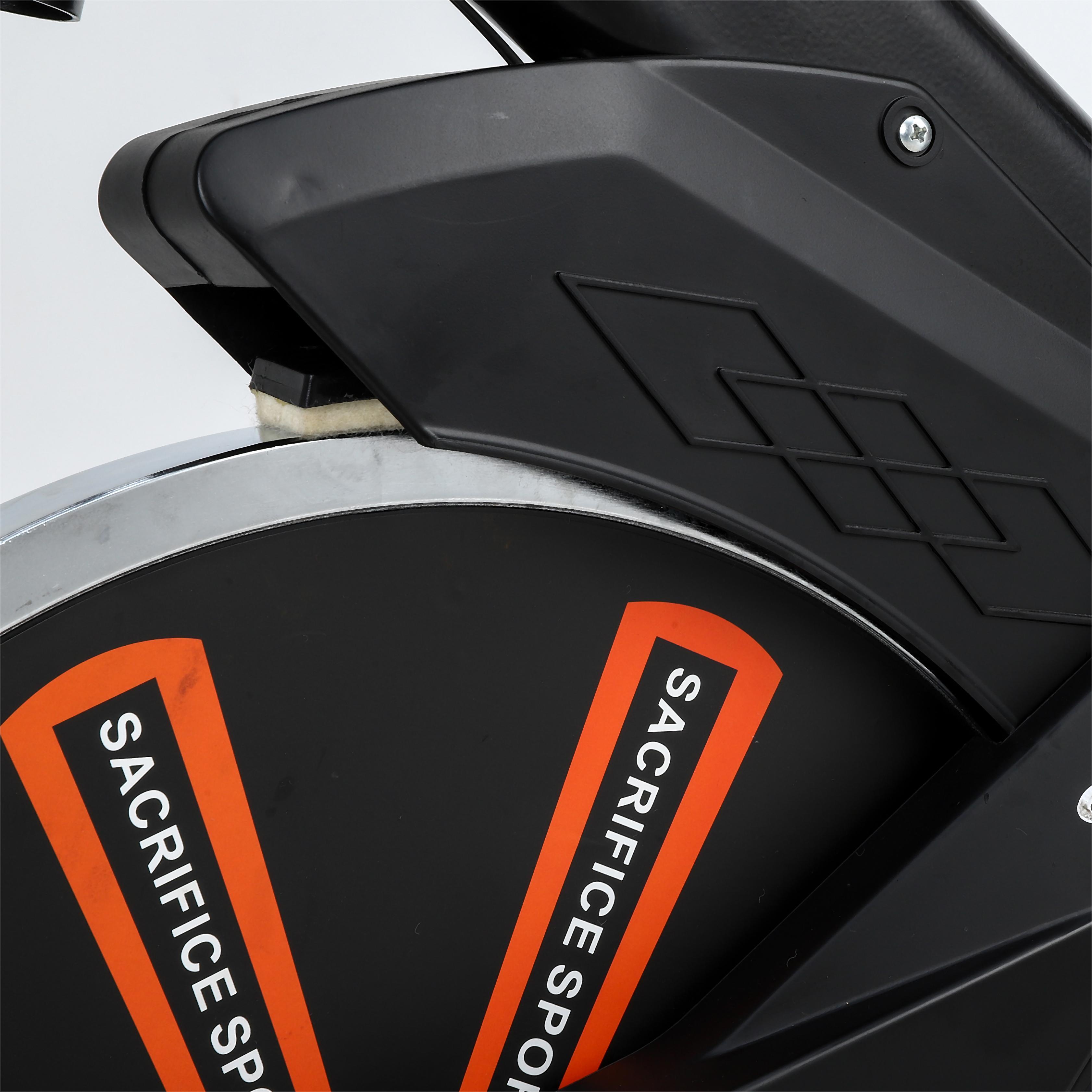 Adjustable seat
Wide, leather-padded bench that can be easily moved forward, backward, and up and down. The seat's height and separation from the handlebars can be adjusted to suit riders with different arm lengths or heights. You can travel in both directions. so that you can ride for extended amounts of time during your workout without feeling uncomfortable.
keeps your mobile devices steady while you exercise on your stationary bike and view videos and pictures. so that you can appreciate your workout.
The essential performance information you require, such as time, speed, distance, calories expended, heart rate, ODO, etc., will be displayed.
Chromed Flywheel
This flywheel is built for longevity and seamless operation and is chrome plated over high-quality materials. While the chrome plating shields the flywheel from corrosion and wear over time, the weight of the flywheel offers a demanding exercise that mimics the sensation of pedaling a conventional bike. The end result is a durable spinning bike that will last for many years and offer a challenging and productive exercise.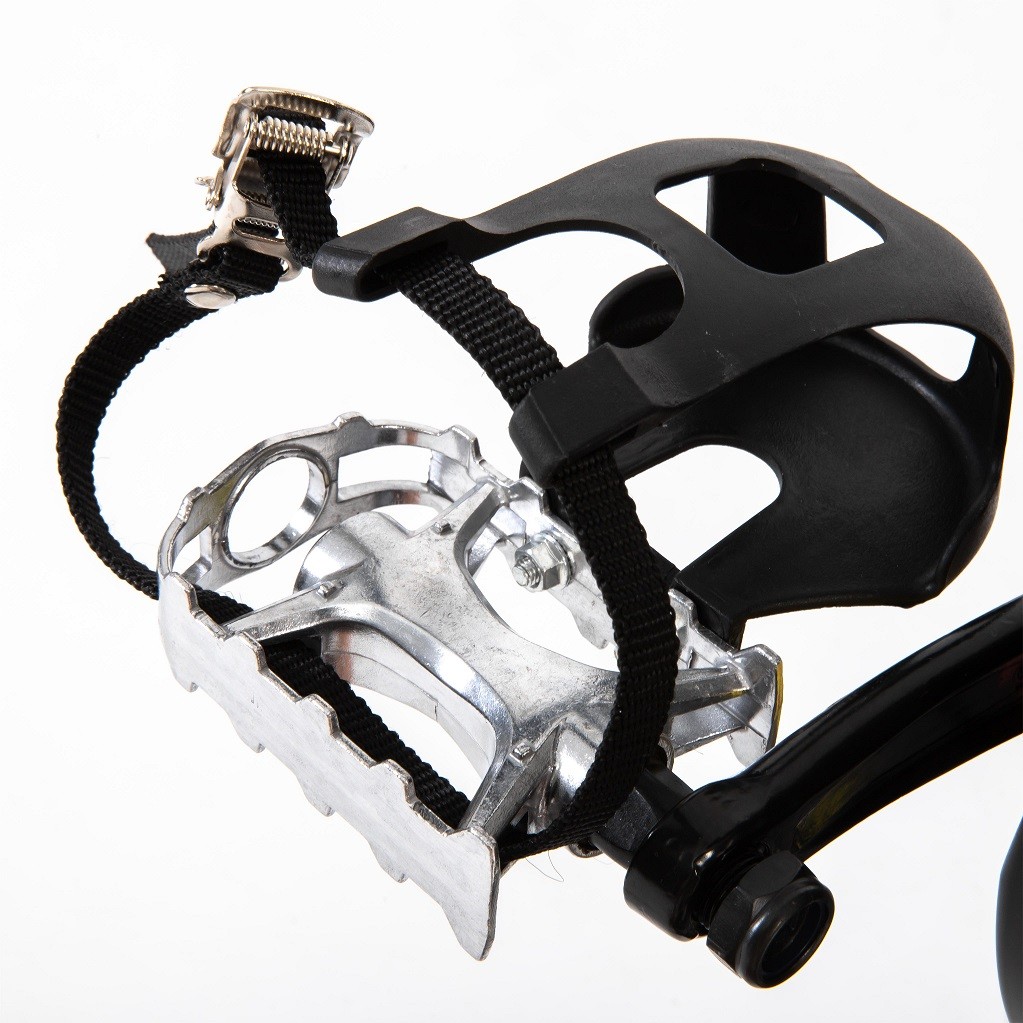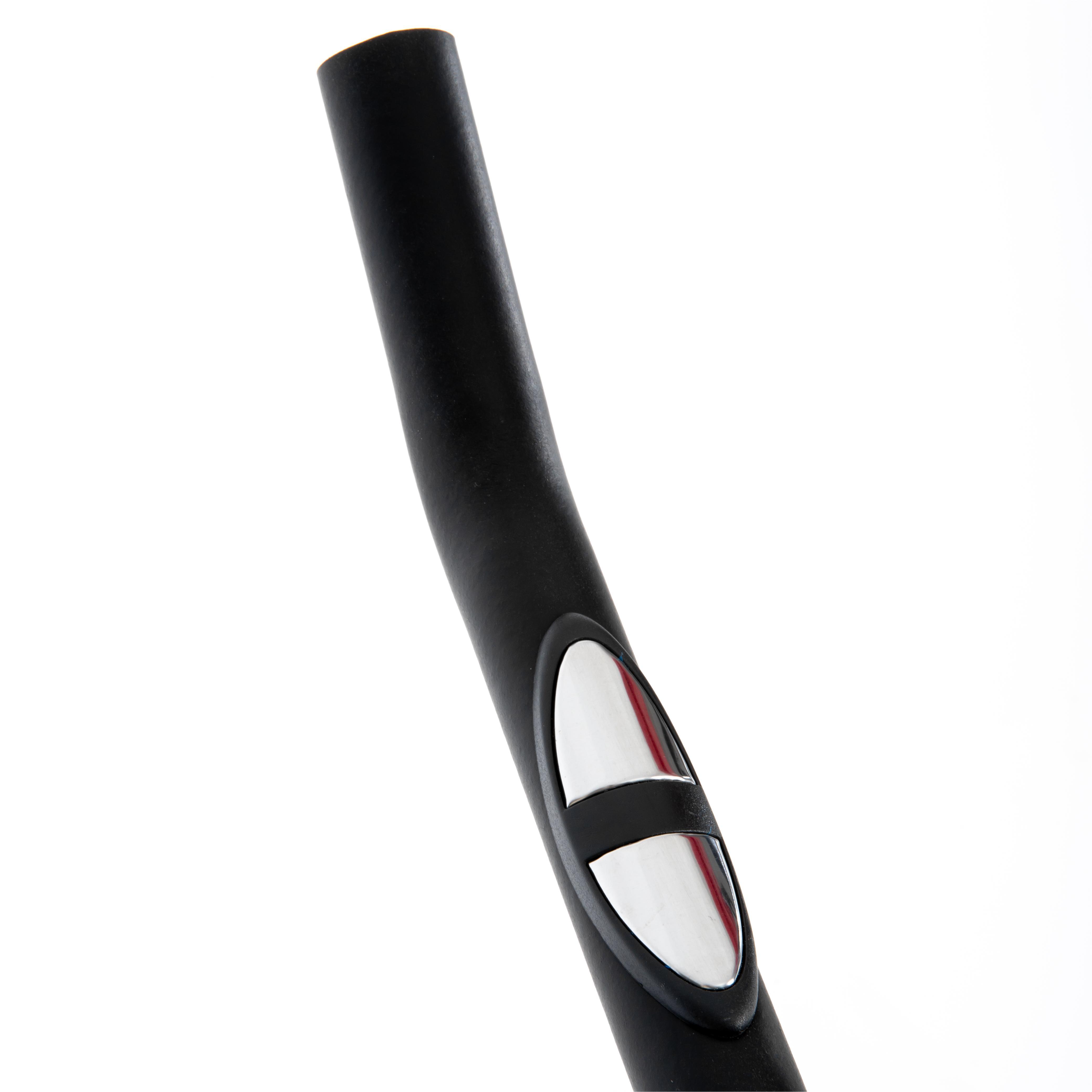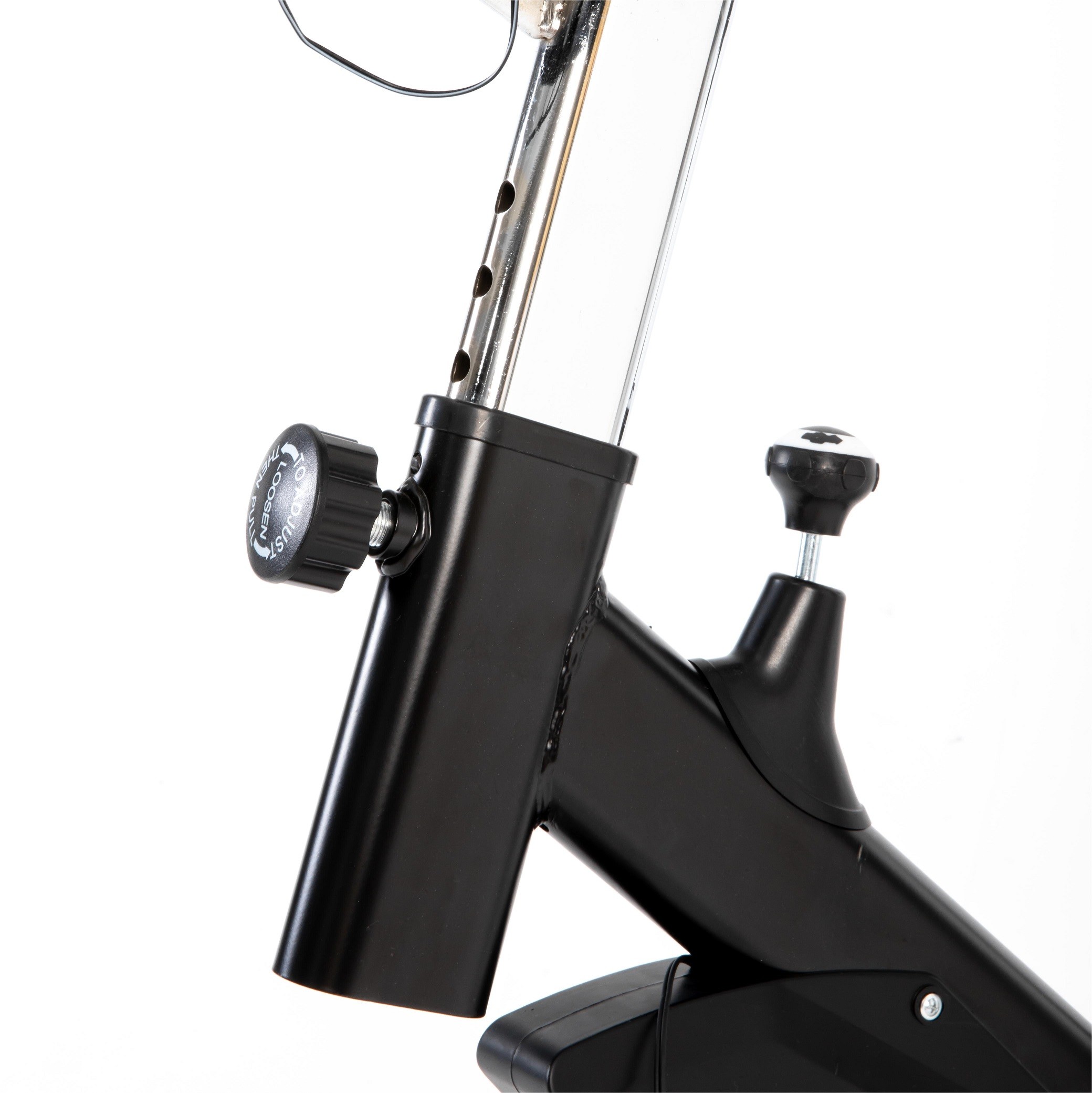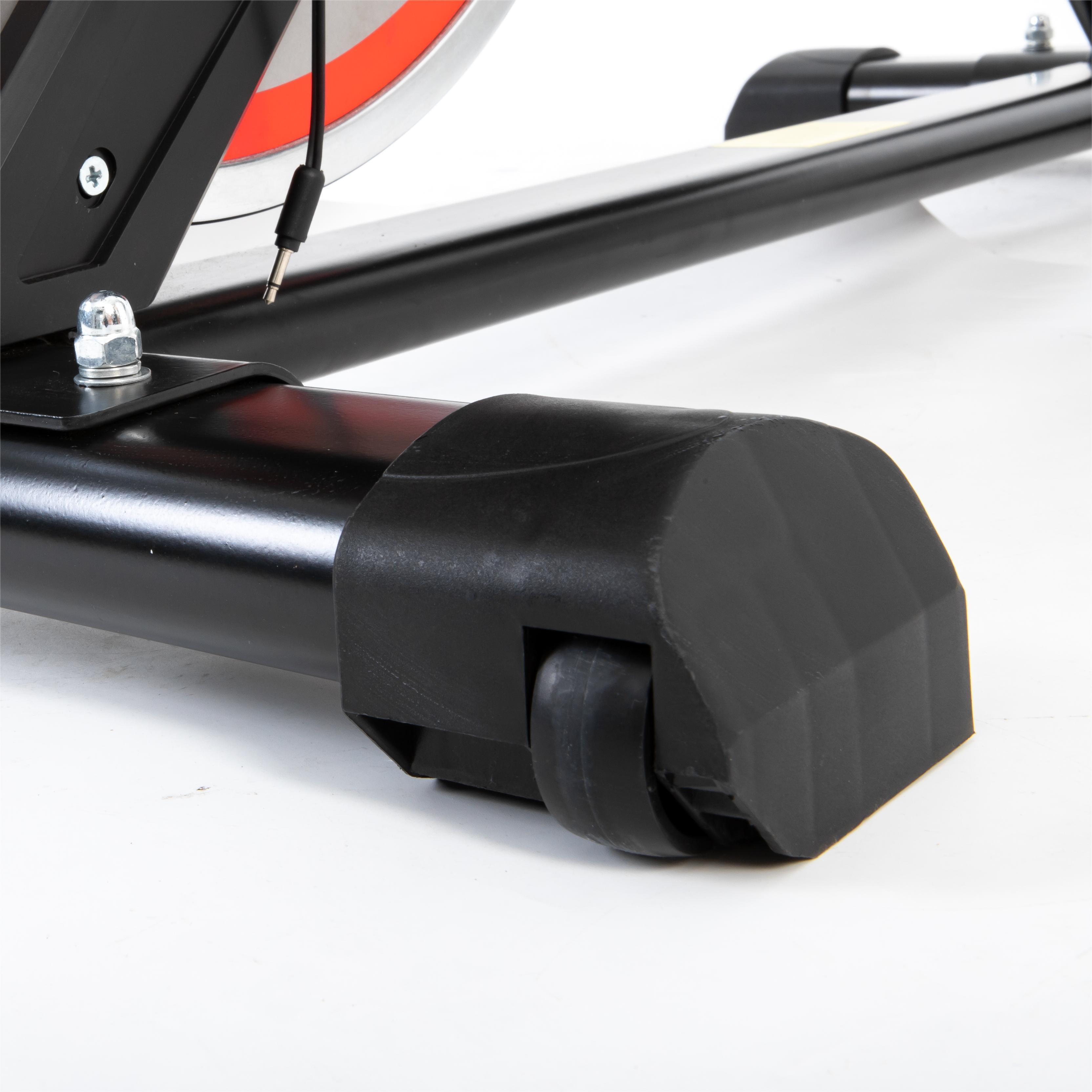 Cage strap pedals
The steel toe-caged pedals have a standard size thread and a set of straps and buckles that can be adjusted so they can suit feet of various sizes well and allow for forward and backward pedaling. The fact that the pedals have a nut for fastening them will essentially stop them from sliding off.
Heart pulse grips
The handlebars of a spinning bike are equipped with sensors that track the rider's heart rate while they are exercising. When the cyclist grips the sensors with their hands, electrical signals are used to determine the rider's heart rate, and this information is sent to the LCD monitor on the bike.
Adjustable Up/Down & Magnetic resistance
Riders with varying heights or arm lengths can adjust the handlebars' height and distance from the seat. It is feasible to move both forward and backward. so that you can ride for prolonged periods of time without feeling uncomfortable during your exercise
Utilizing the handy multi-control resistance switch, you can regulate the intensity of your workout. It offers quiet, smooth, progressive resistance.
Transport Wheel
These wheels are intended to make moving the cycle from one place to another, such as from a storage area to a workout area, simpler.
Related Keywords:Magnetic cycling machines/spinning exercise bike/indoor bikes for home use