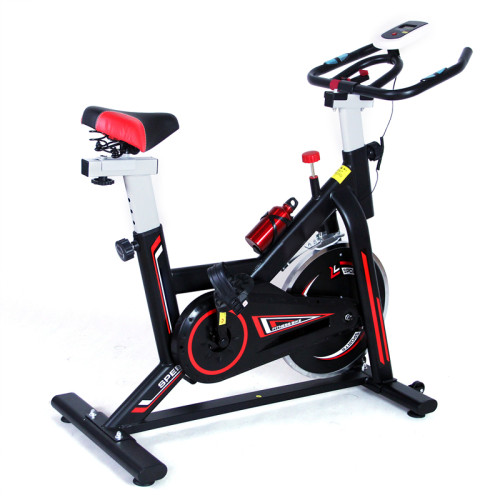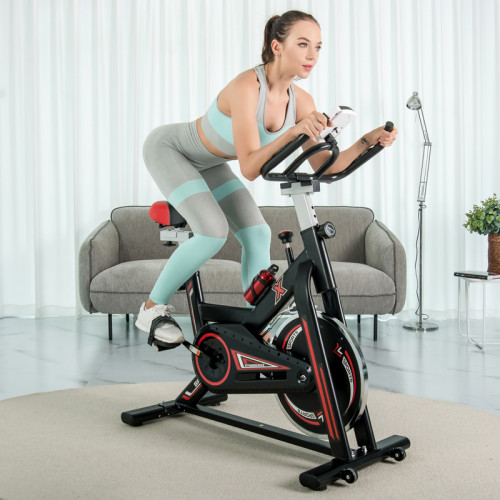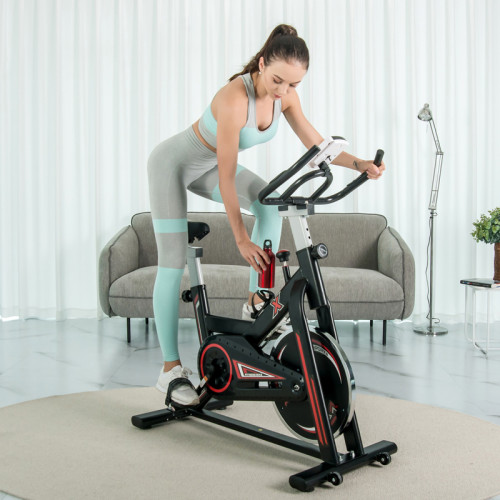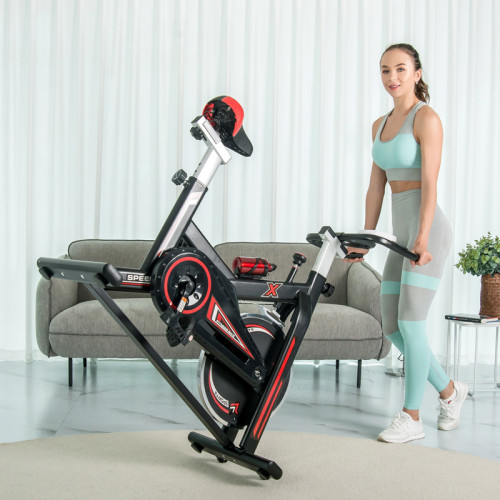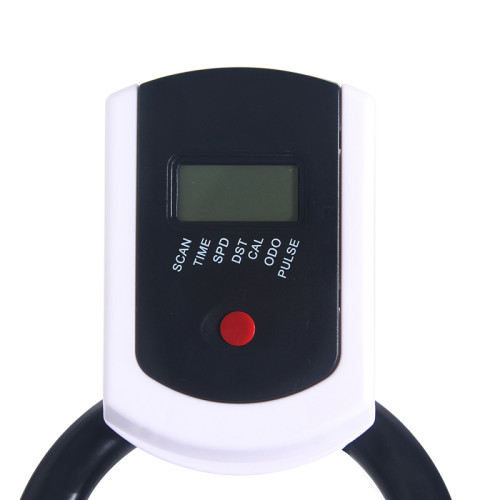 Home Use Heavy Flywheel Spin Spinning Bike
Description
| | | | |
| --- | --- | --- | --- |
| Product Name | Spinning bike | | |
| Assembly Size | 1050x500x(1080-1180)mm | Carton Size | 1010x235x800MM |
| N.W | 27 kgs | G.W | 30 kgs |
| Flywheel | 6kgs | Max. User's Weight | 120KGS |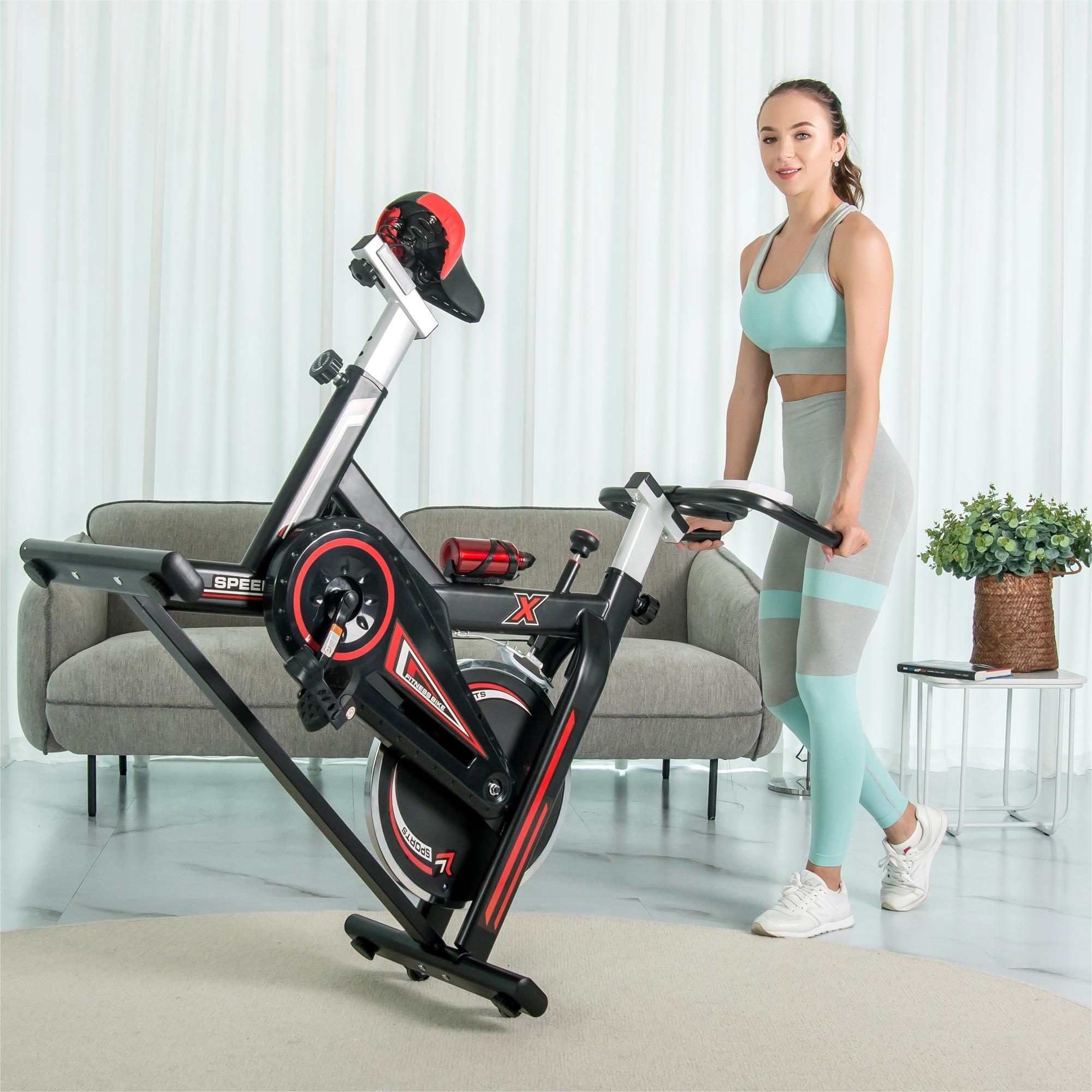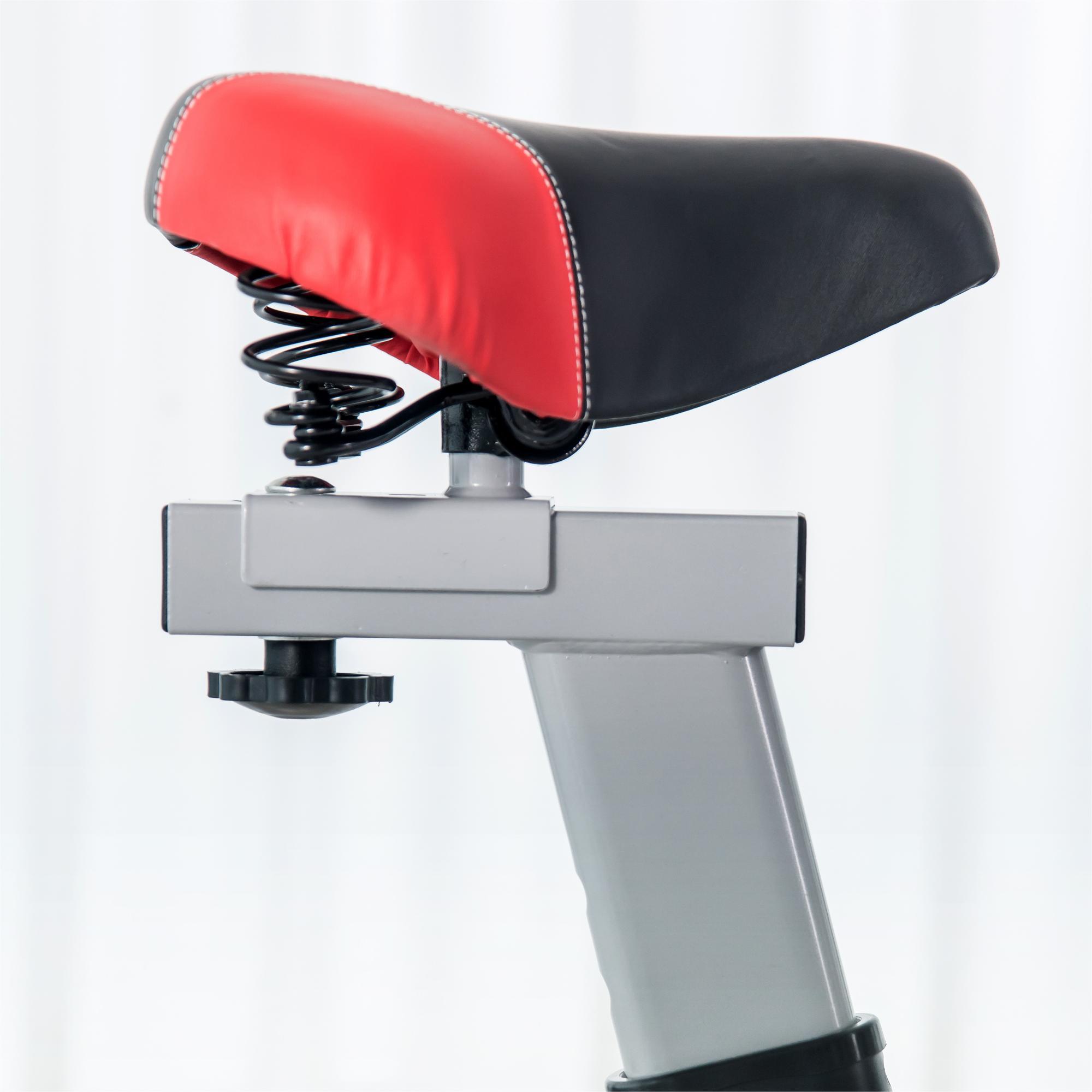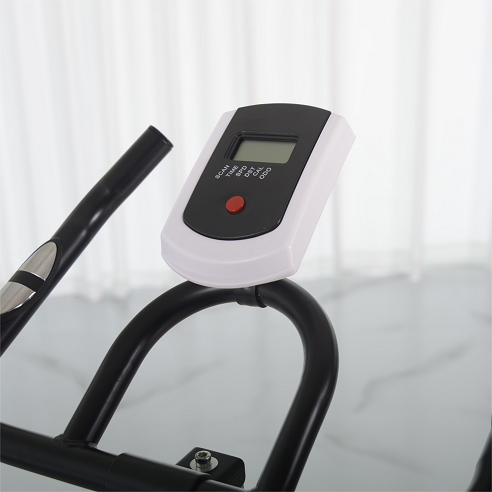 Easy to move/ Transport Wheel
The dual transportation wheels allow for simple moving and relocation. To use or store the bike, simply tilt it and roll it out. There is no need for strenuous lifting or muscle strain.
Wide, leather-padded seat that is fully adjustable and has easy forward/backward and up/down movement. To accommodate riders of varying heights or arm lengths, the seat's height and distance from the handlebars can be modified. You can move forward and backward. So that you can ride for long periods of time without discomfort during your workout.
By keeping note of your time, pace, distance traveled, and calories burned, you can progress and stay motivated.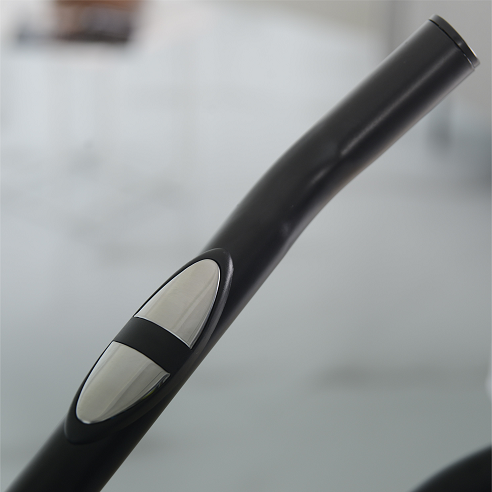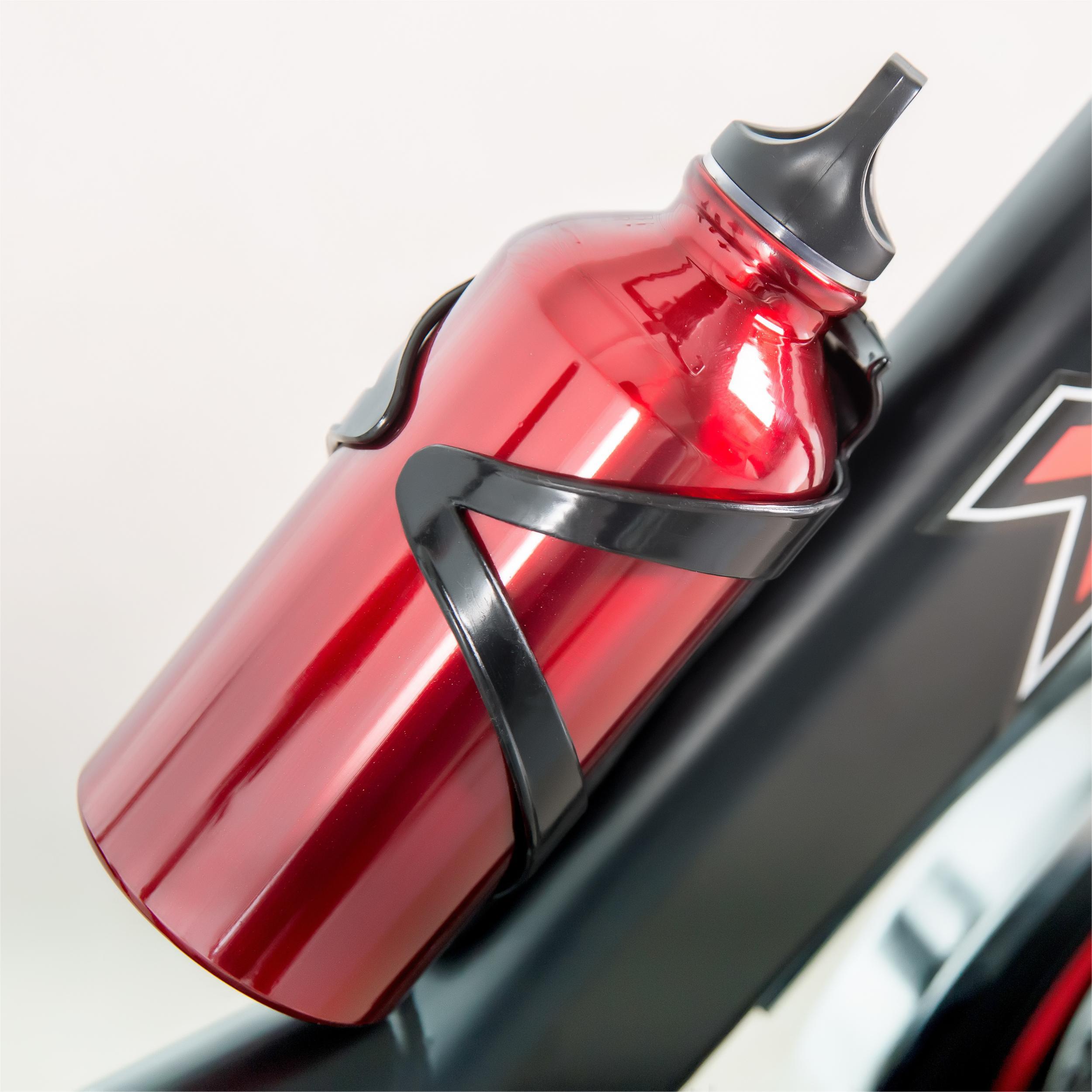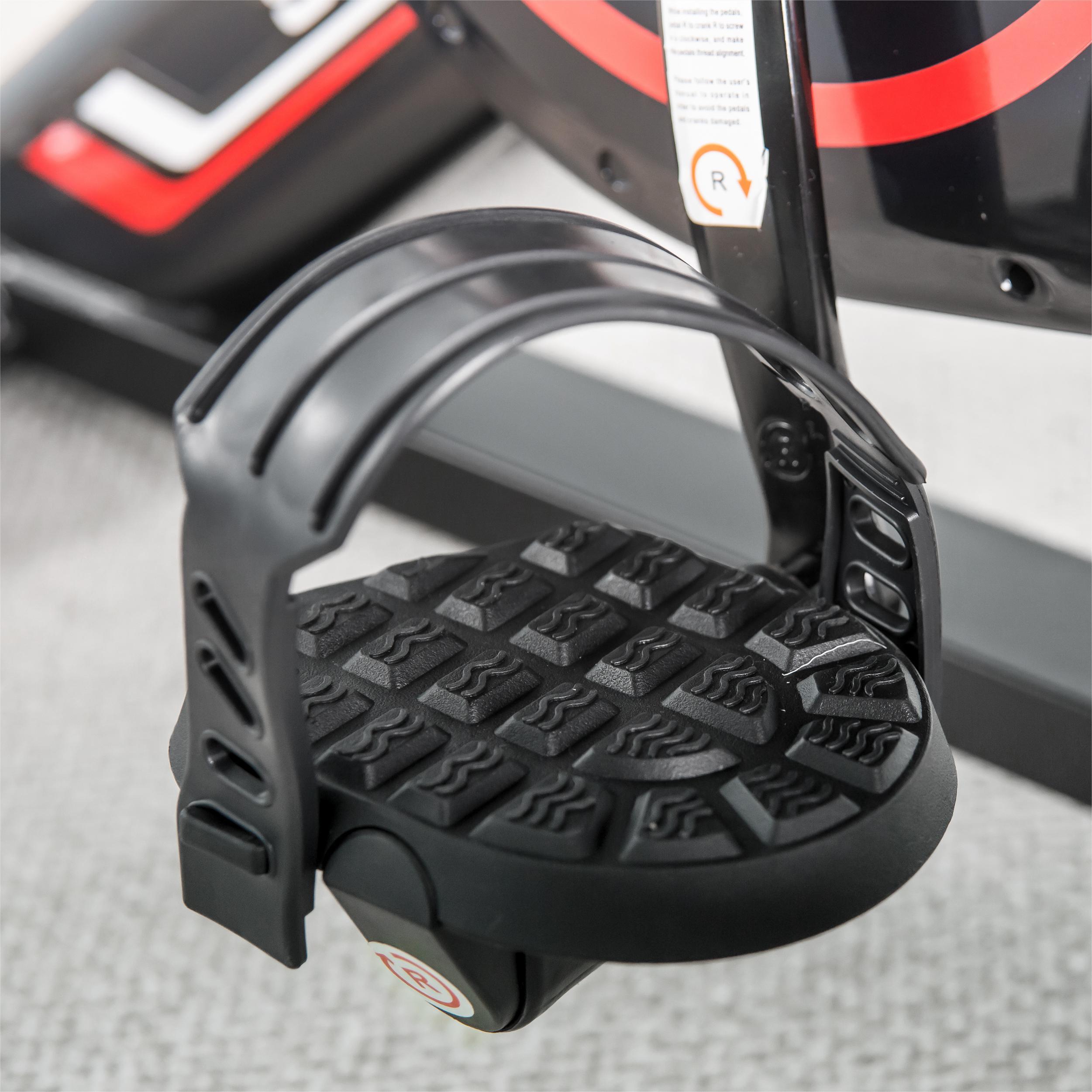 Heart Pulse Grips
Our exercise machines have silvery metallic sections on the support bars that allow you to assess your heart rate right away and get an indication of your resting heart rate.
tended to safely hold a typical water bottle, making it simple for the rider to access while working out.
have a strap that can be moved to secure the rider's foot to the tire. designed to be a snug fit around the foot's front, holding it firmly to the pedal. Strap pedals are a popular option for spinning bikes because they provide a secure connection between the rider's foot and the pedal and allow a more comfortable and productive workout.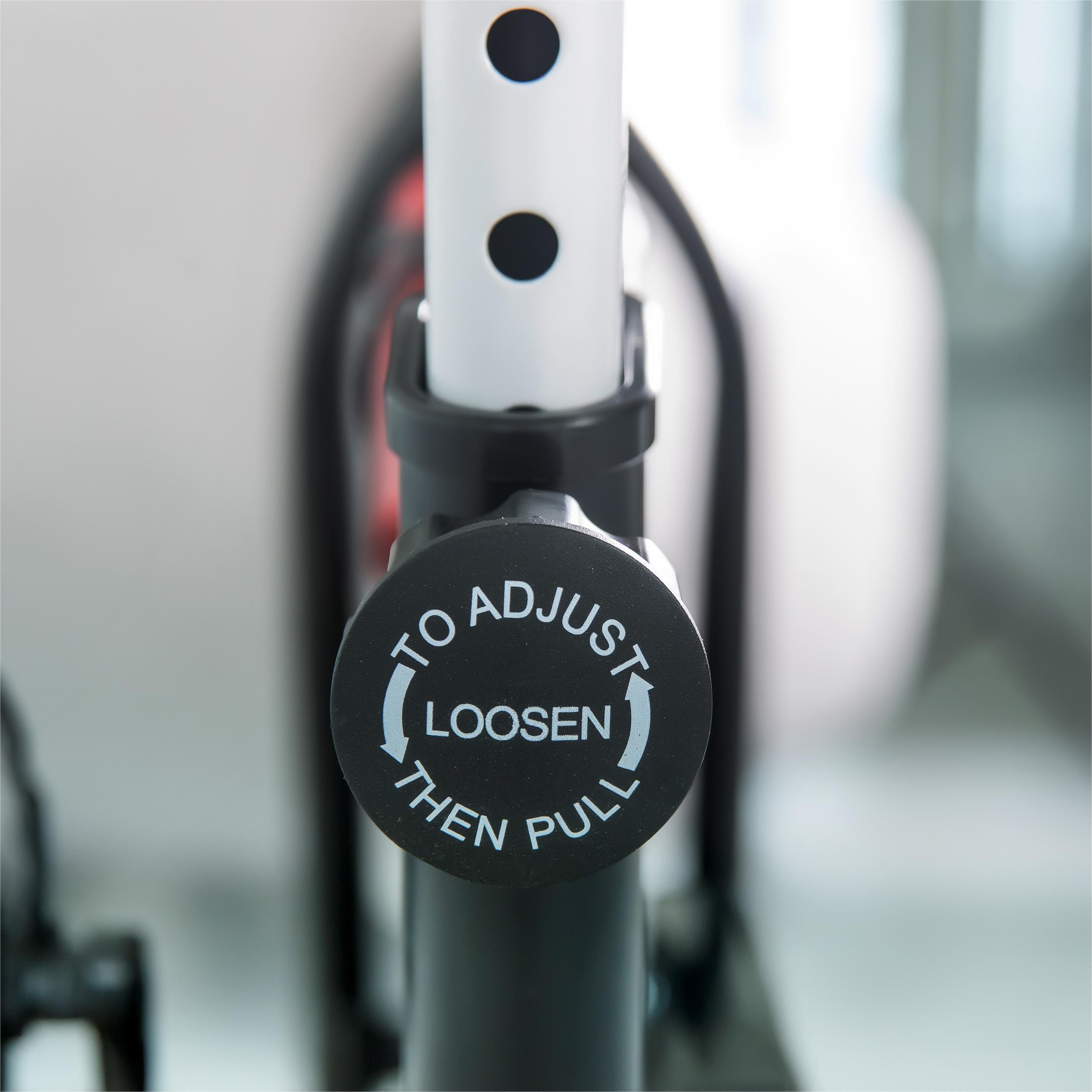 Riders with varying heights or arm lengths can adjust the handlebars' height and distance from the seat. It is feasible to move both forward and backward. so that you can ride for prolonged periods of time without feeling uncomfortable during your exercise