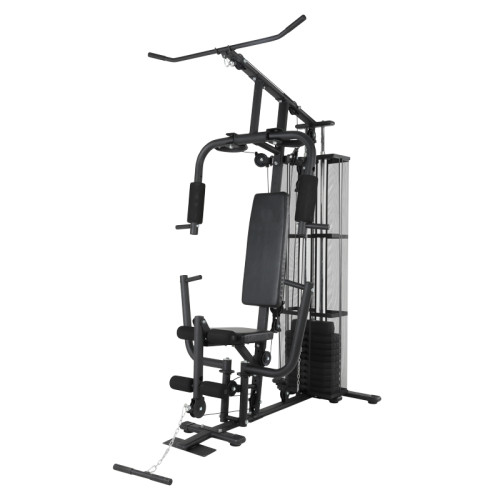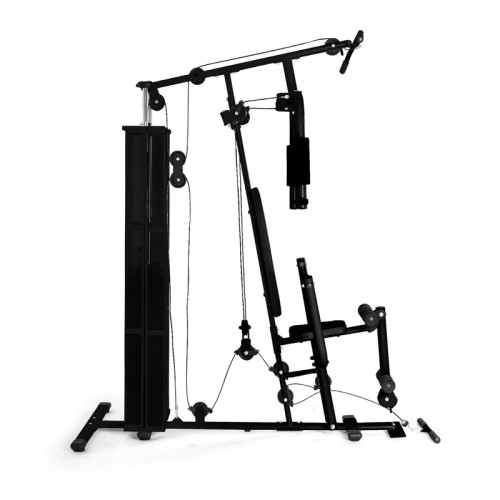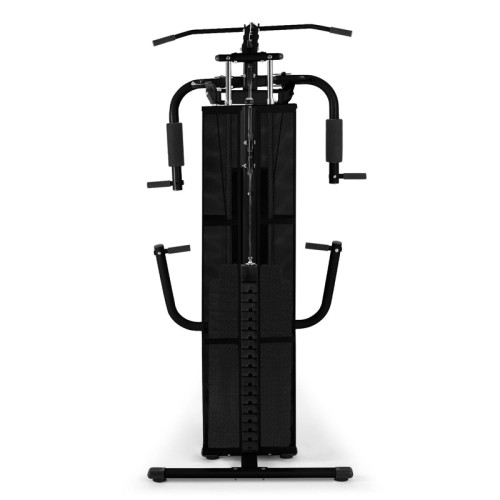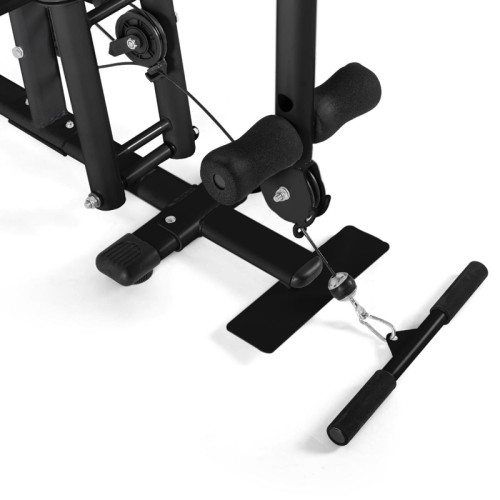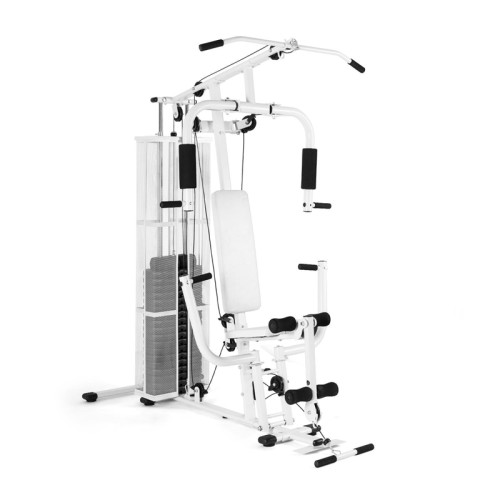 Multi station home gym equipment manufacturer
Description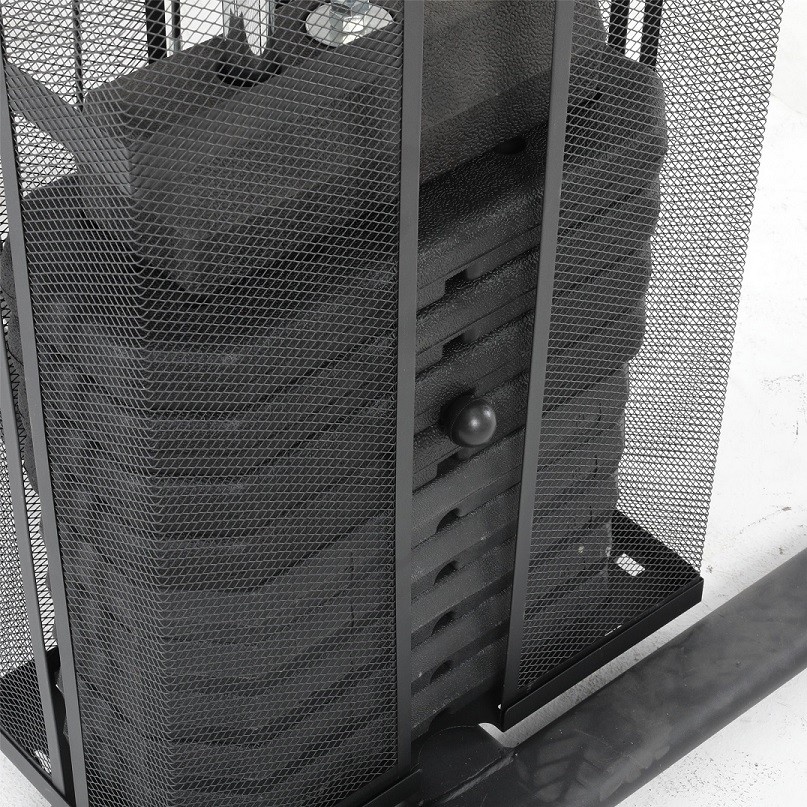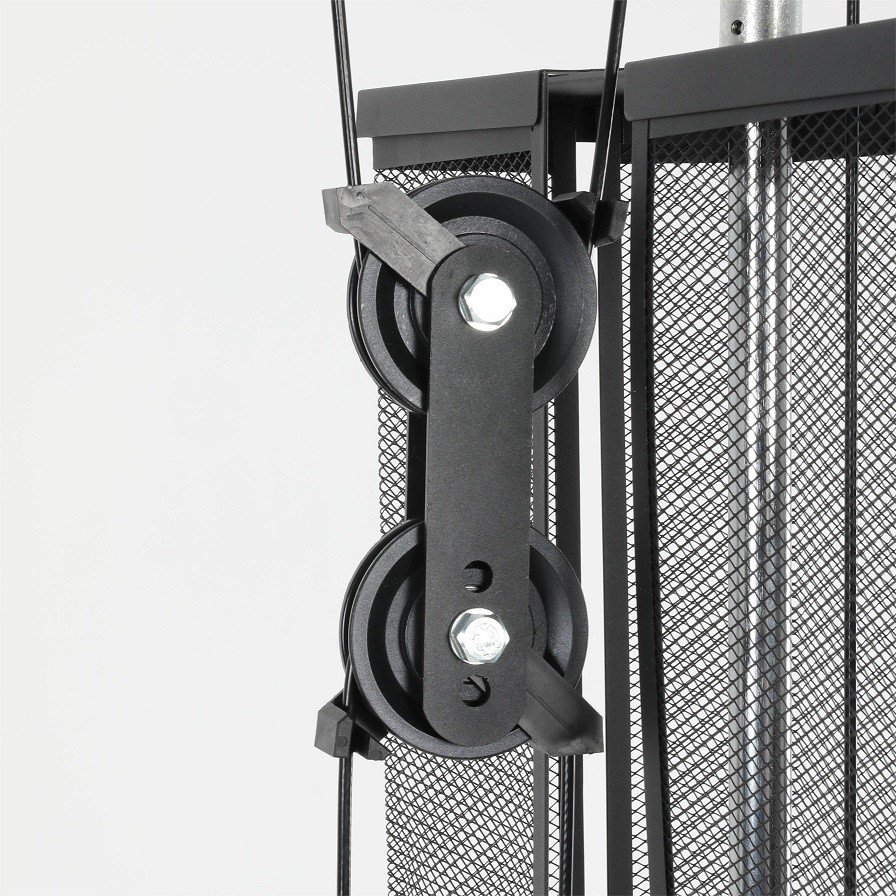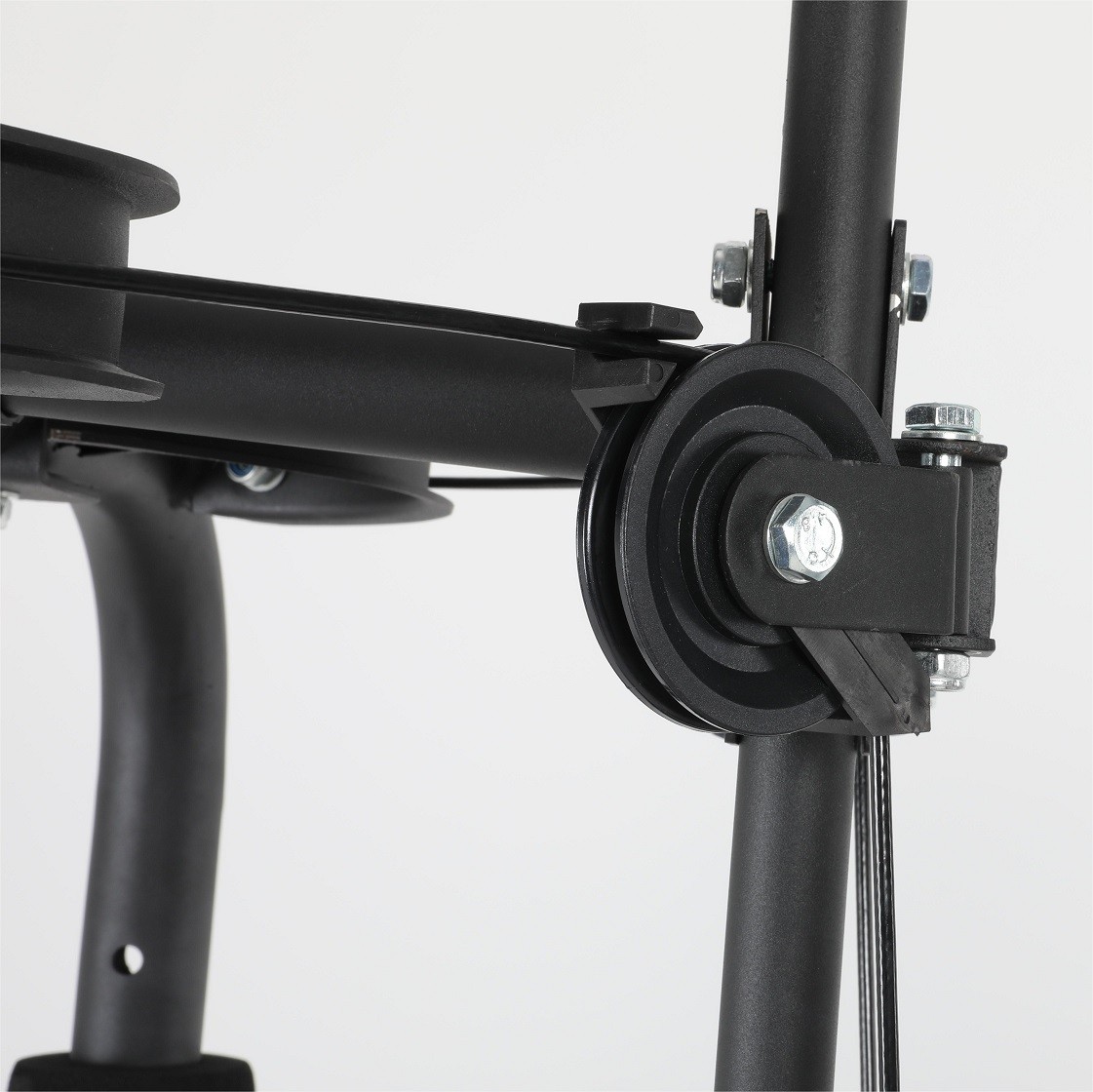 The major component of a multi gym is the weight stack, which is made up of a stack of different weight plates coupled to a cable system. It contains a shield to protect the user and lets the user adjust how much weight is lifted.
High and Low Row Pulley System
Users of the device may execute workouts that mimic the action of rowing by using the cable, handle, and weight stack. During the workout, the cable is passed over a number of pulleys, which offer resistance and produce a fluid and natural movement.
Sturdy Steel Construction
Steel-built multi-gym stations are made to endure a long time and require little maintenance. Steel has a great resistance to rust and wear, preventing deterioration over time despite repeated usage.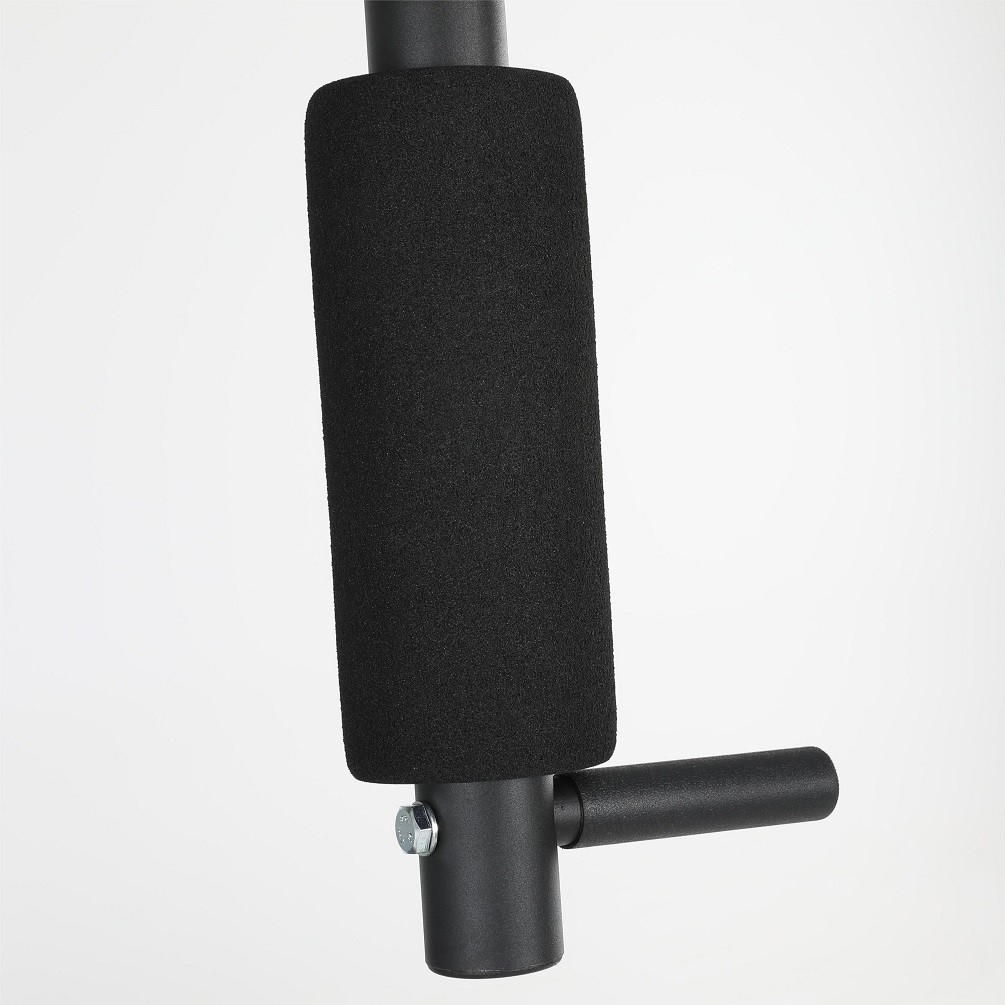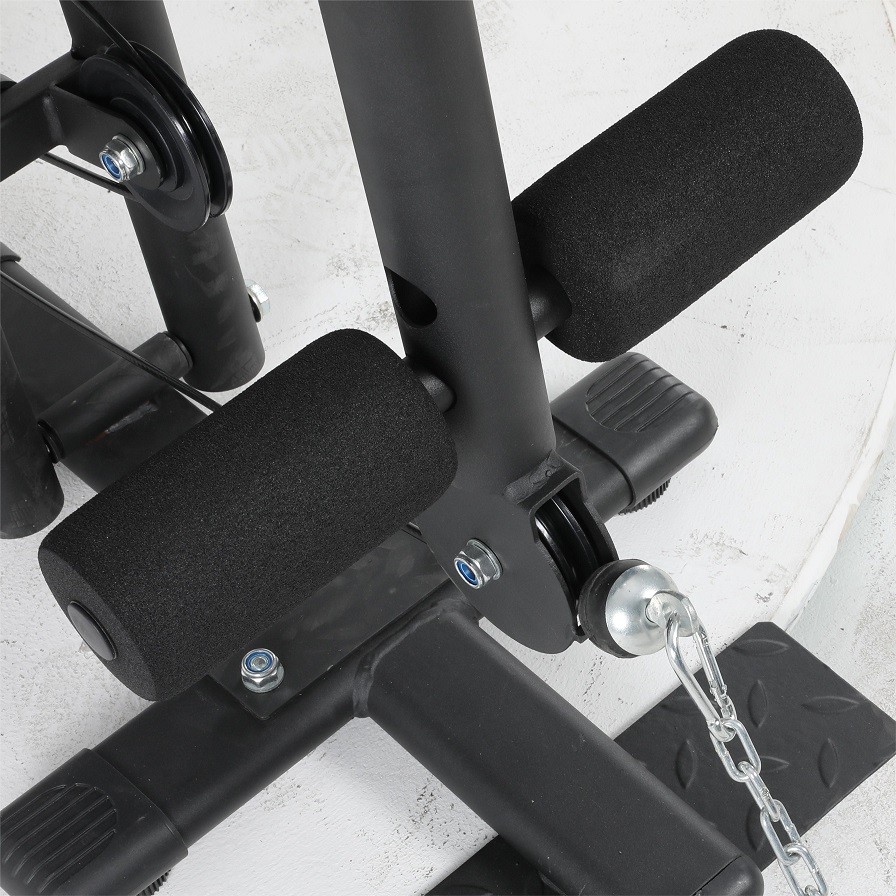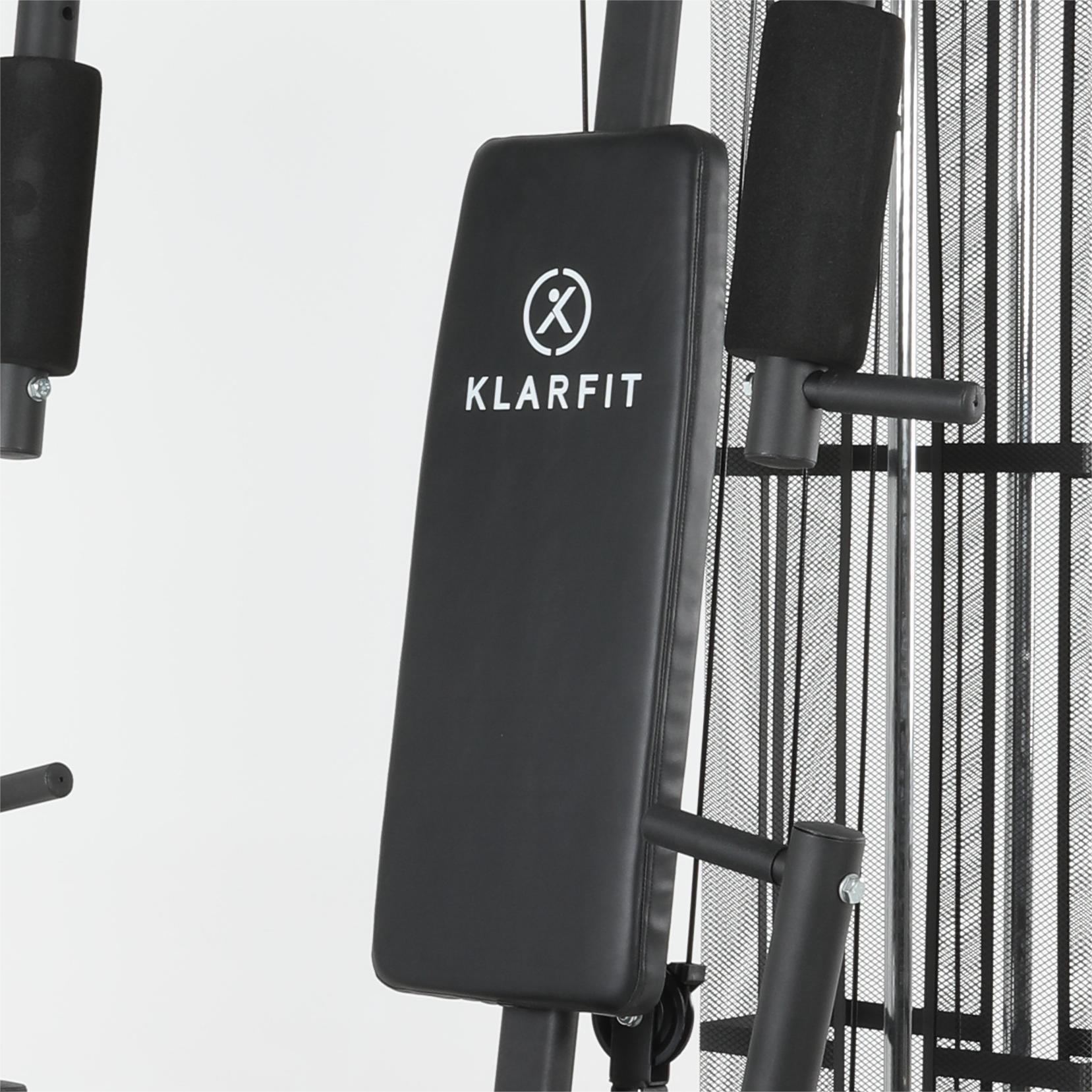 The non-slip surface of the foam wrapping prevents the user's hands from slipping while performing workouts, lowering the chance of injury. The swing arms are kept in good condition and maintain their form over time thanks to the high-density foam used in the wrapping, which is strong and resistant to wear and strain.
You can build the main leg muscle groups using the included leg developer and contoured foam roller pads.
The cushion is designed to help reduce pressure on the back and buttocks while performing exercises, allowing the user to focus on the workout and not discomfort.
Related Keywords:multi station home gym/Multifunctional Strength Training Machine/Weight Stack with Pulley, Arm and Leg Developer