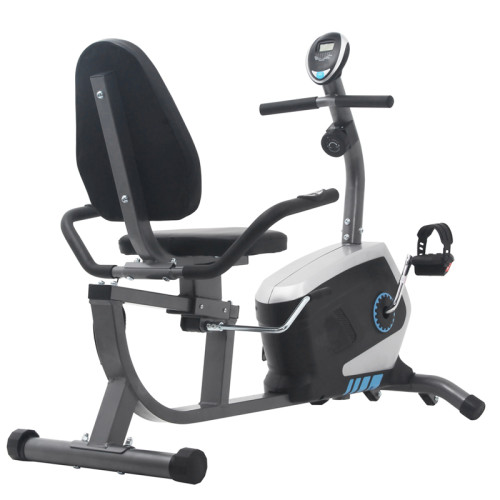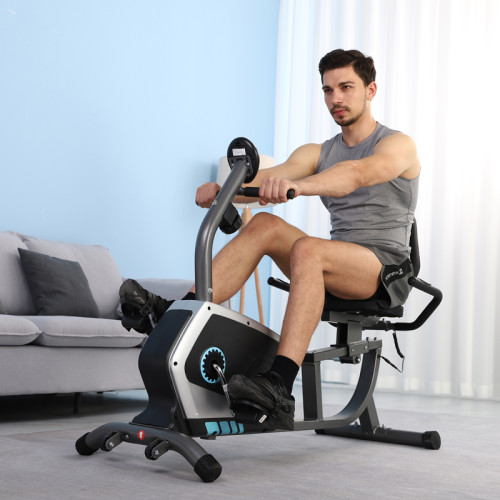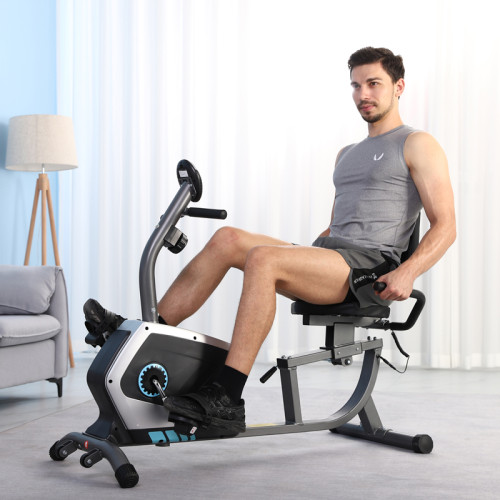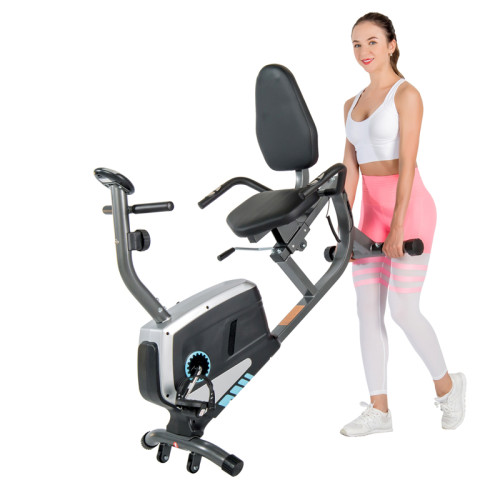 Indoor Body Exercise Magnetic Recumbent Bike
Description
Product Name

RECUMBENT BIKE

Products size

1400*640*930MM

Carton size

1190*250*530cm

G.W.

27KG

N.W.

25KG

Flywheel

3KG

Max user weight

130kgs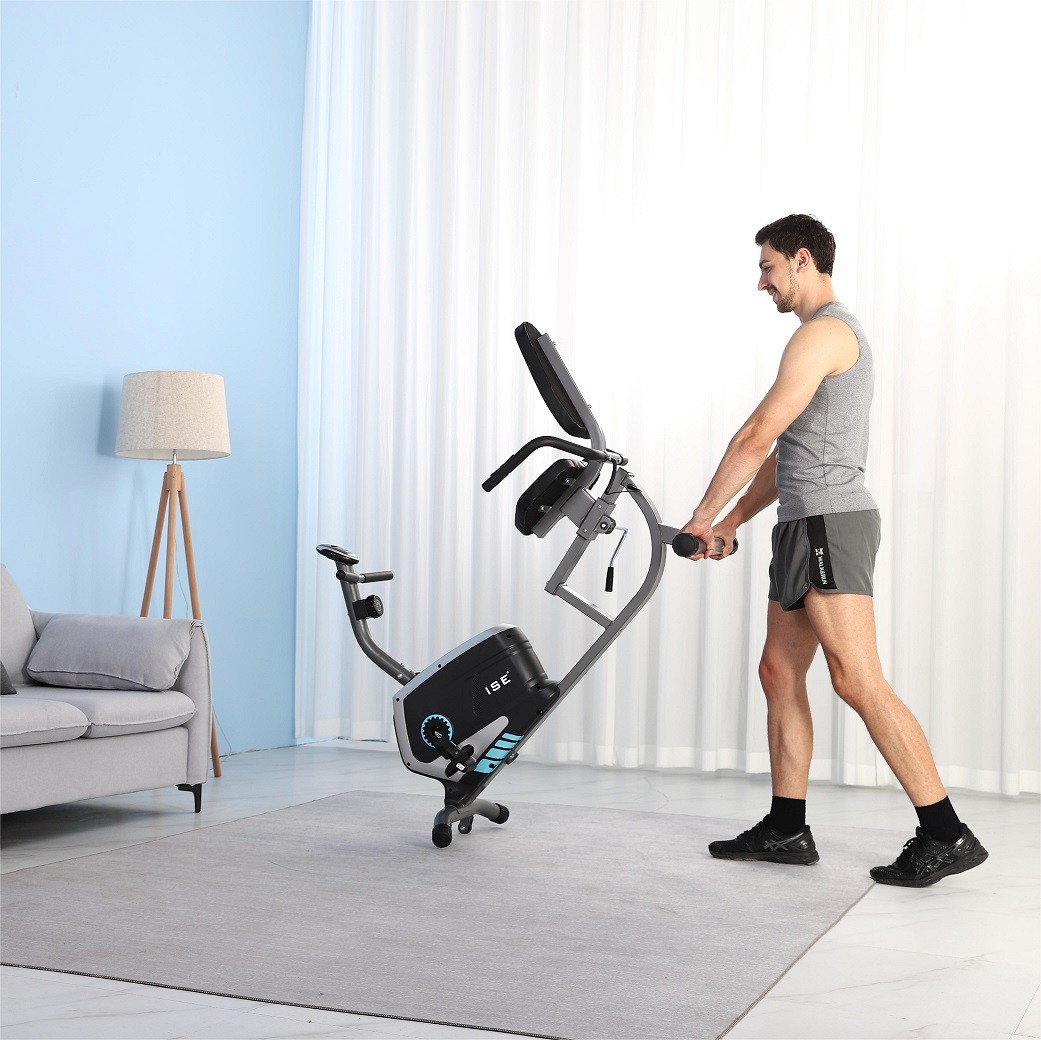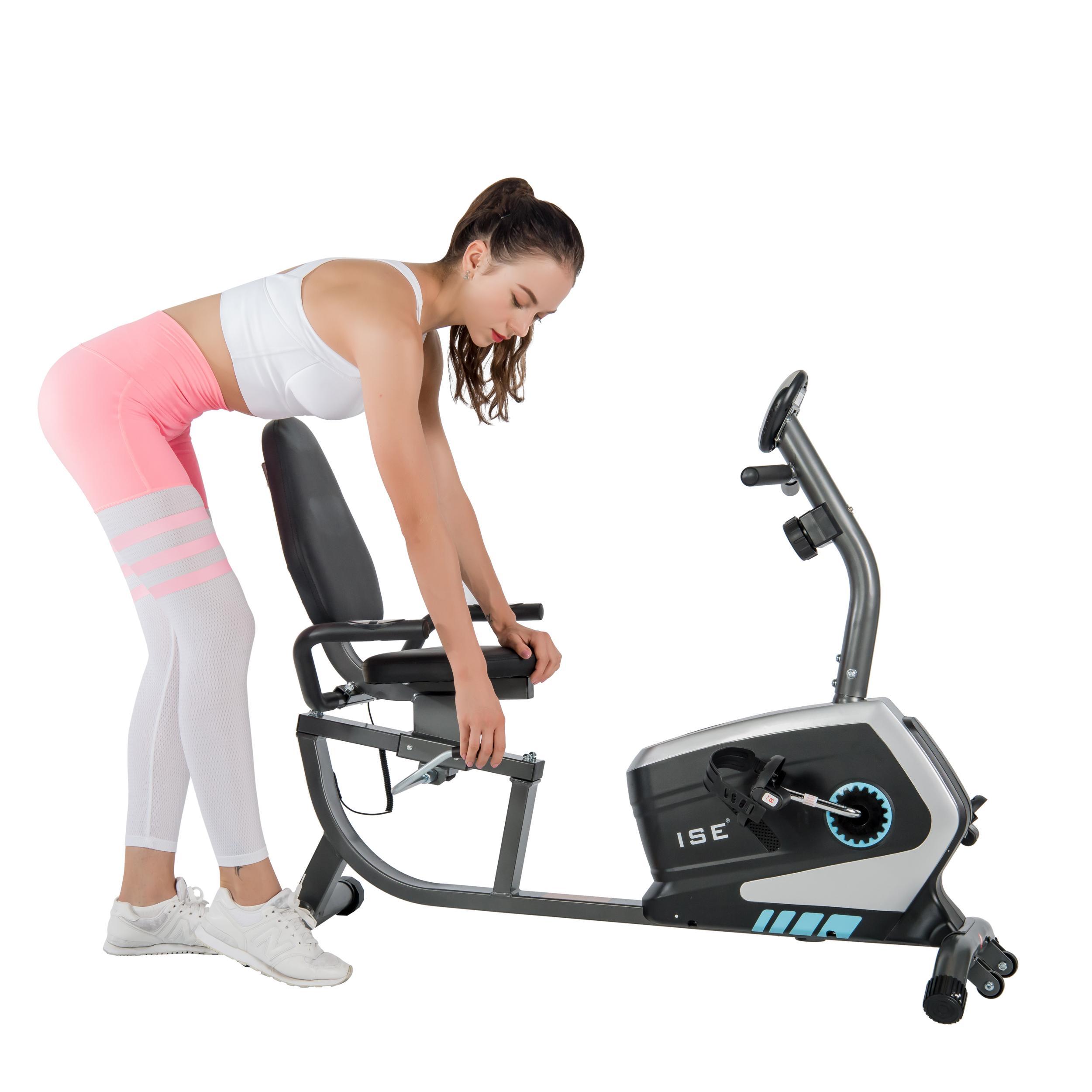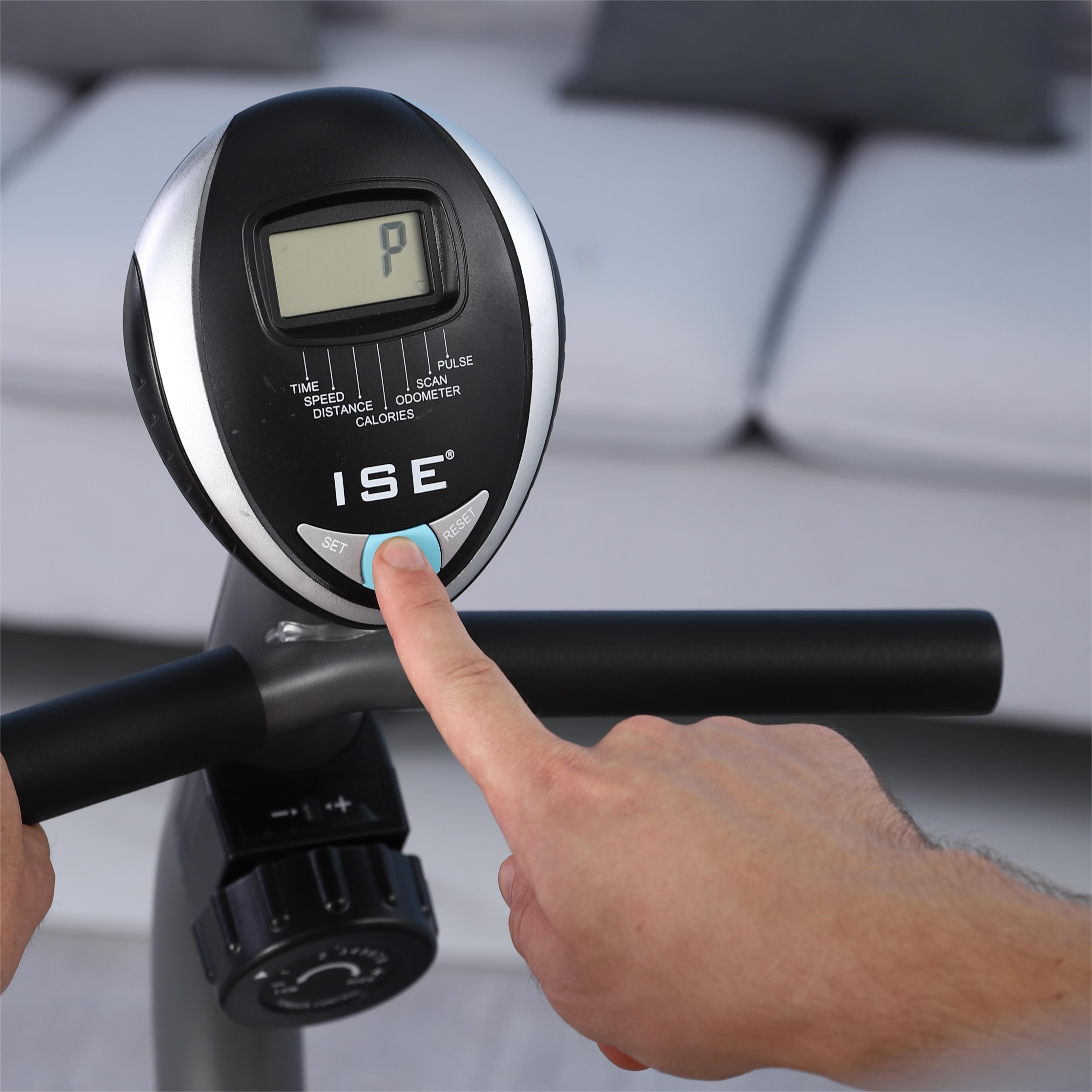 Easy shifting and relocation are made possible by the dual transportation wheels. Simply tilt the object and roll it out for use or storing. Heavy lifting and muscular strain are not necessary.
A large, fully adjustable seat with leather padding and simple forward/backward movement. The seat's distance from the handlebars may be adjusted to fit riders with different heights or arm lengths.
An electronic display that shows data about the rider's workout, including speed, distance, time, and calories expended. Other measures are also displayed, including heart rate and resistance level.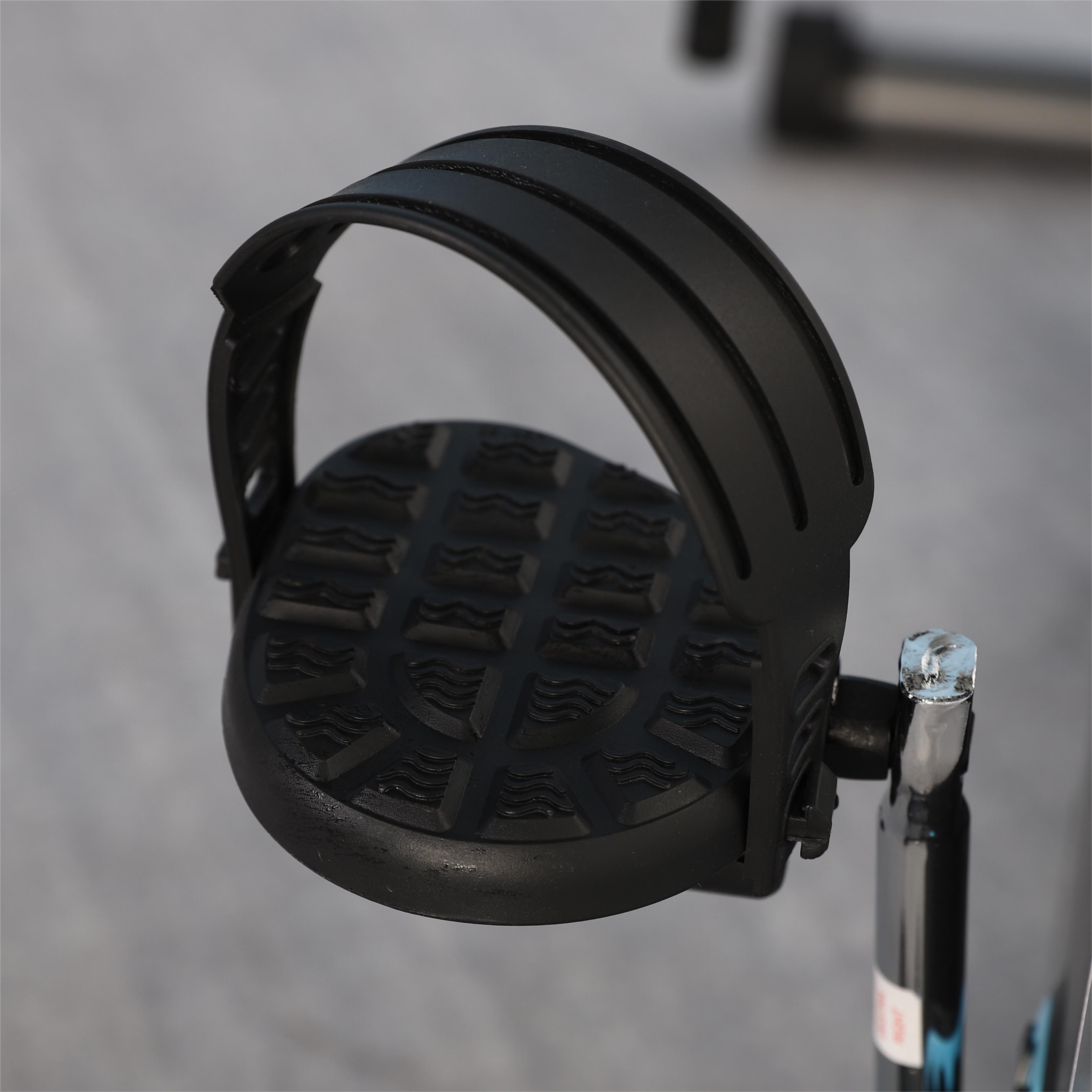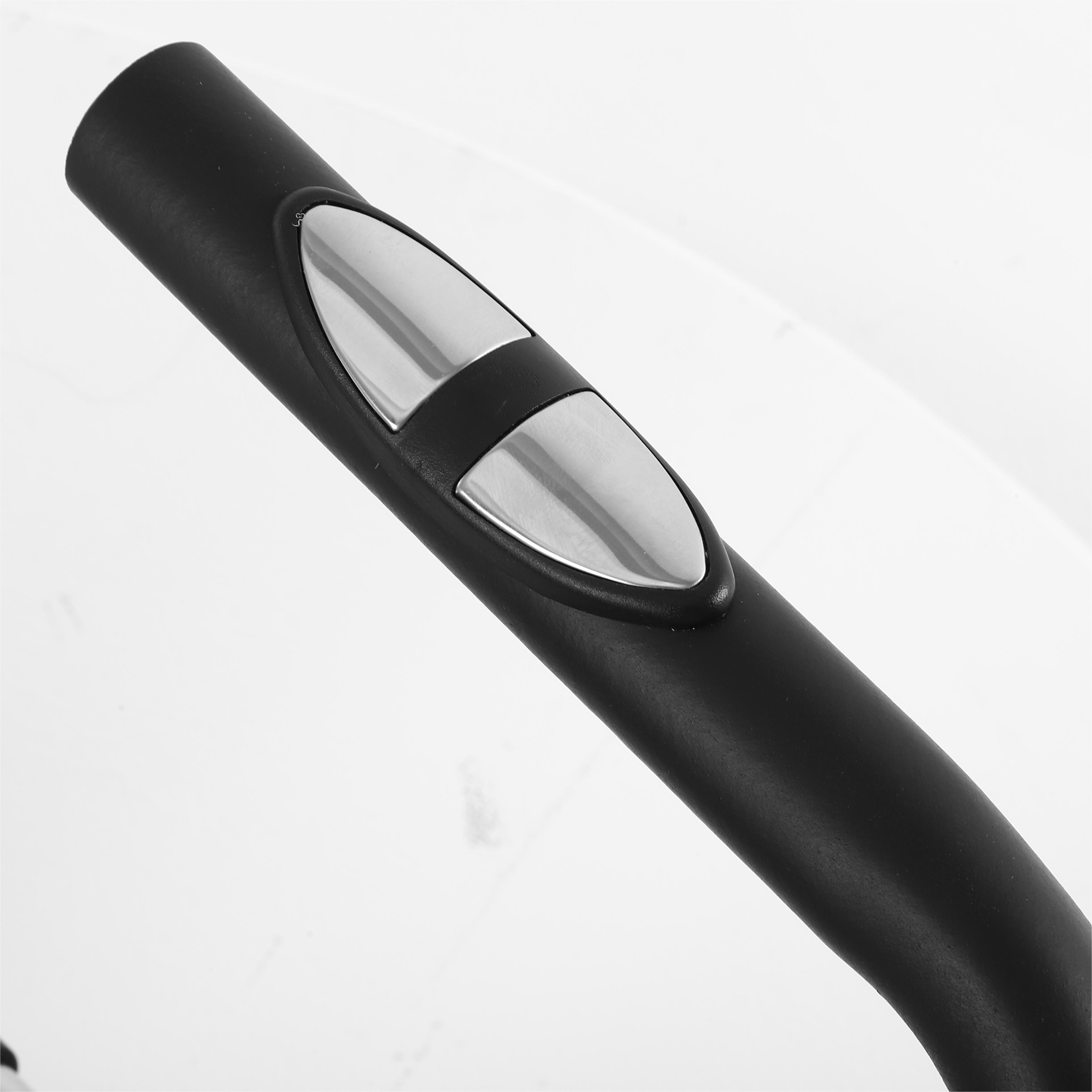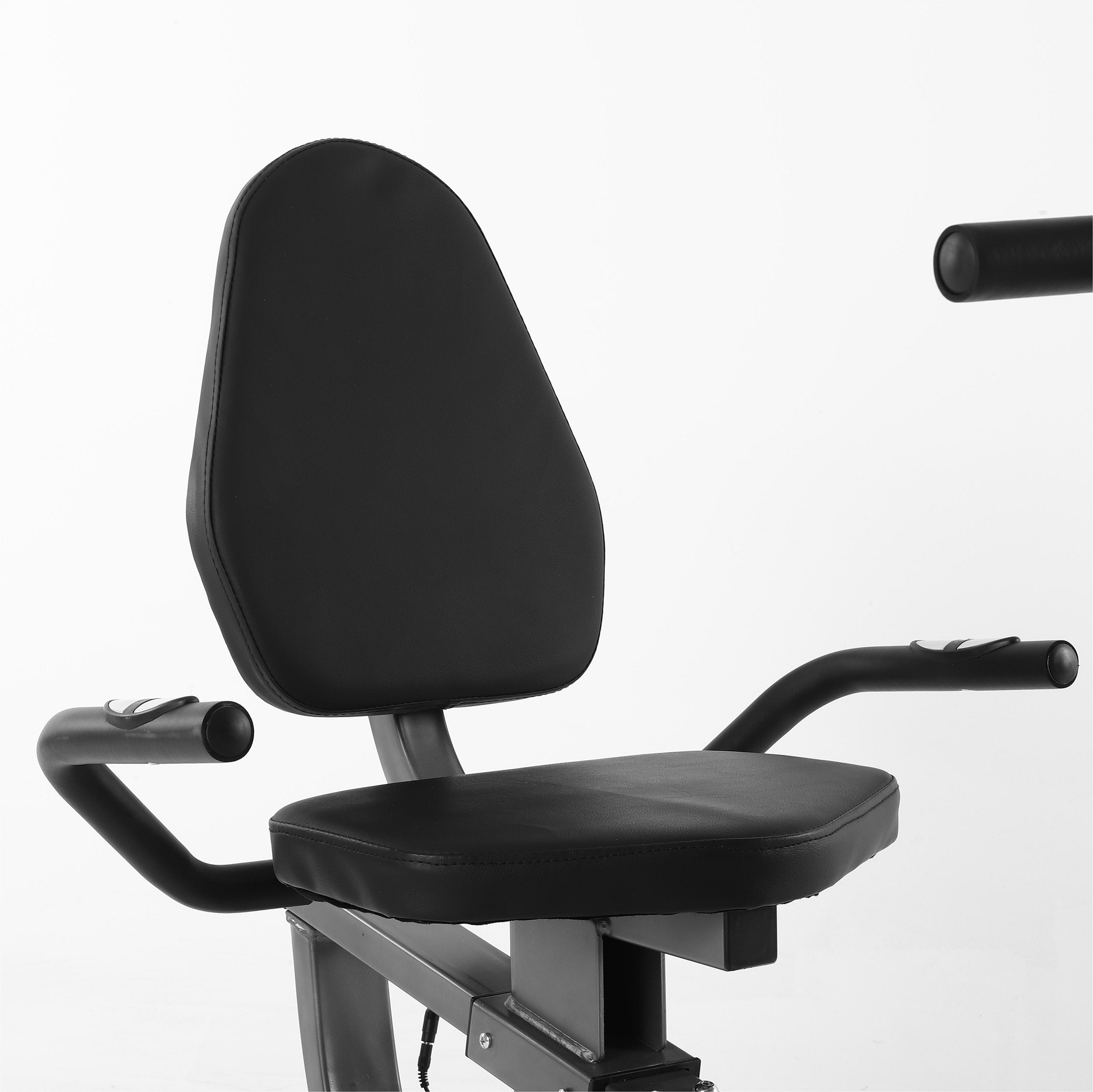 Have a strap that can be moved to secure the rider's foot to the tire. designed to be a snug fit around the foot's front, holding it firmly to the pedal
On a magnetic cycle, the handlebars have sensors that monitor the rider's heart rate as they work out. Electrical impulses generated when the rider grabs the sensors are utilized to calculate heart rate and are transmitted to the LCD display of the bike.
Wide, leather-padded seat that is fully adjustable and has easy forward/backward movement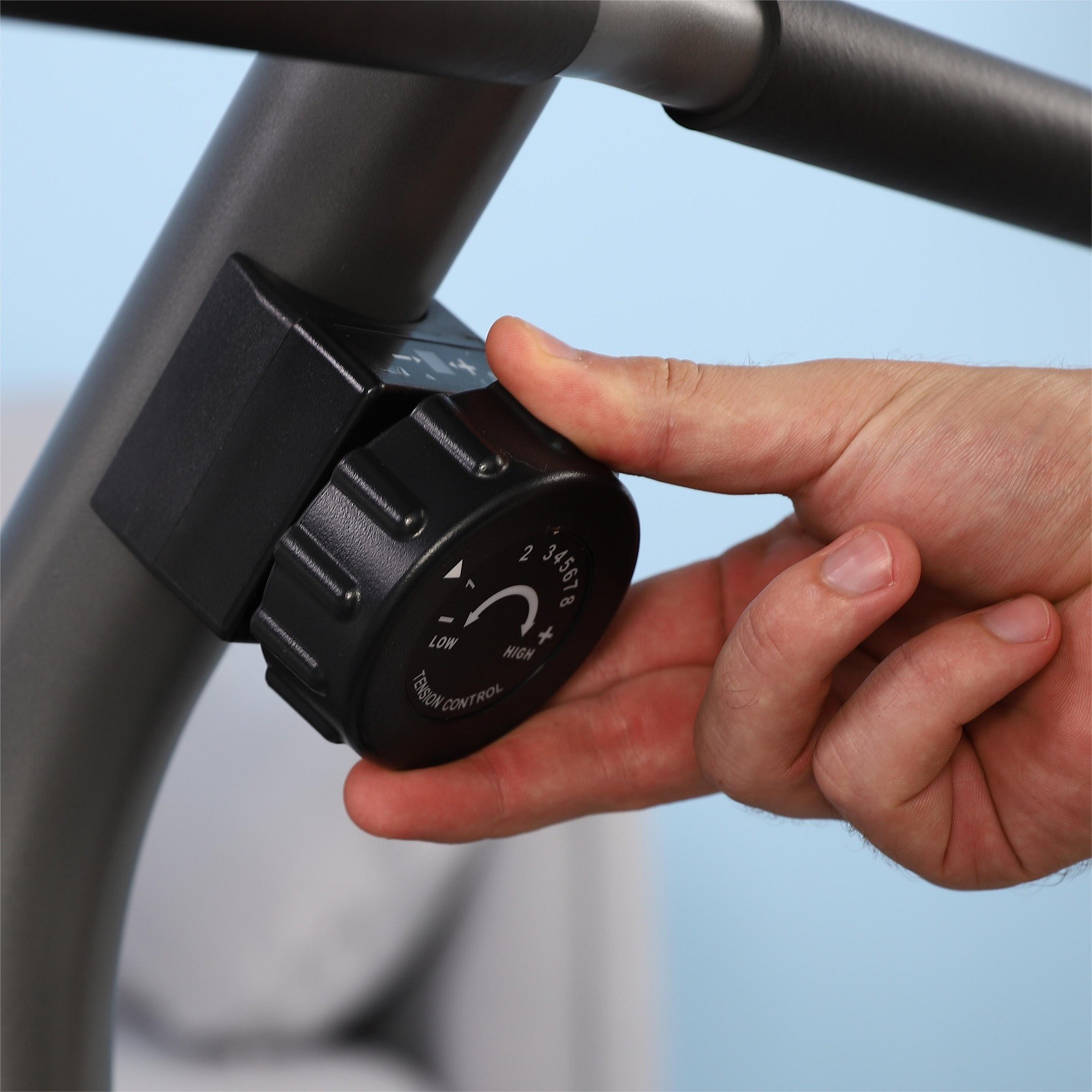 8 Levels Magnetic Resistance
You can adjust the intensity of your workout with the turn of a knob thanks to 8 preset resistance levels. As you progress in your fitness goals, you can alter the resistance in your magnetic bike to keep it interesting and effective.