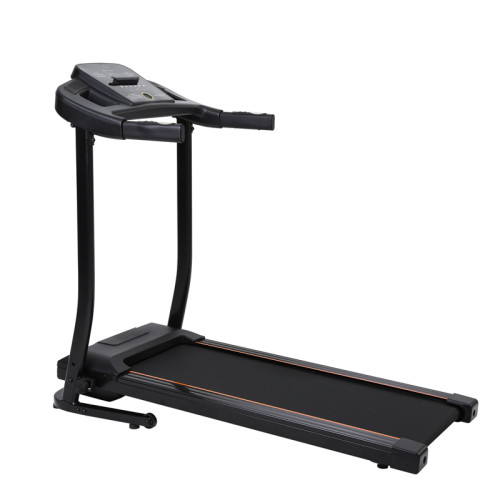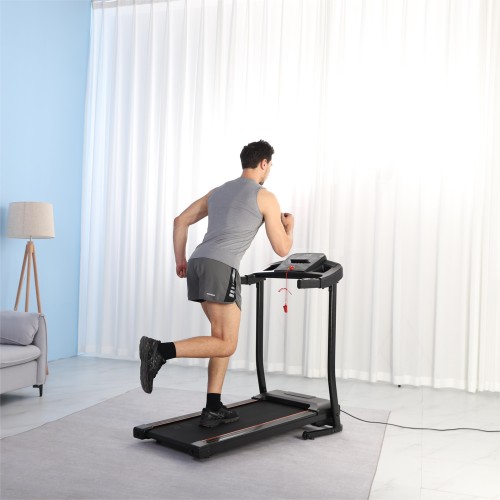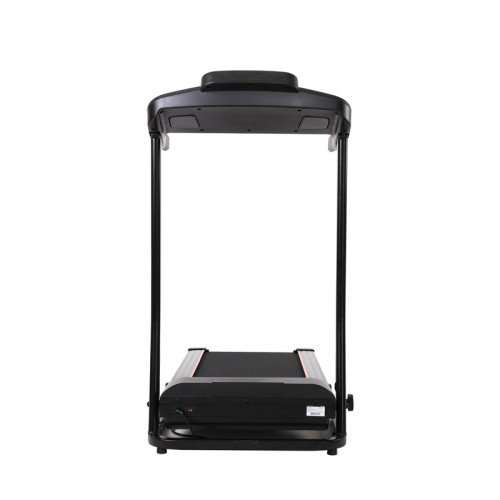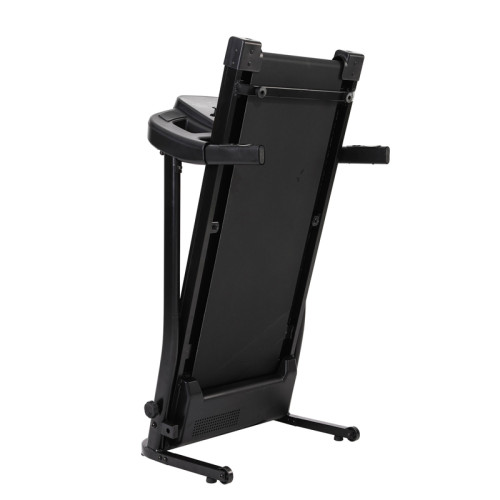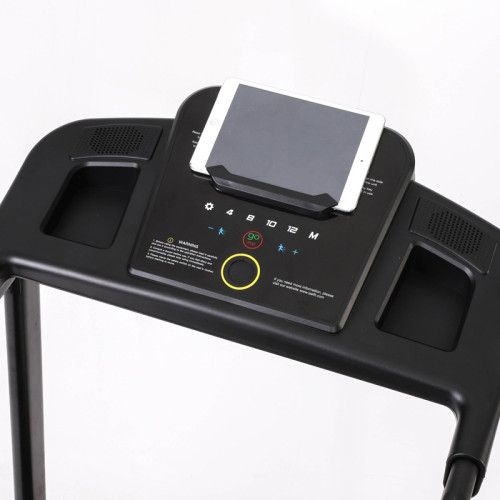 Indoor Gym Treadmill Fitness Equipment
Description
Product Name

Motorized Treadmill

Running Area

1050x400mm

Expand Size

1330x630x1160 (mm)

Foldable Size

550x630x1300 (mm)

Packing Size

1440x670x240 mm

N.W

29kg

G.W

34kg

Motor Duty

2.0HP

Speed

1.0-14.0KM/H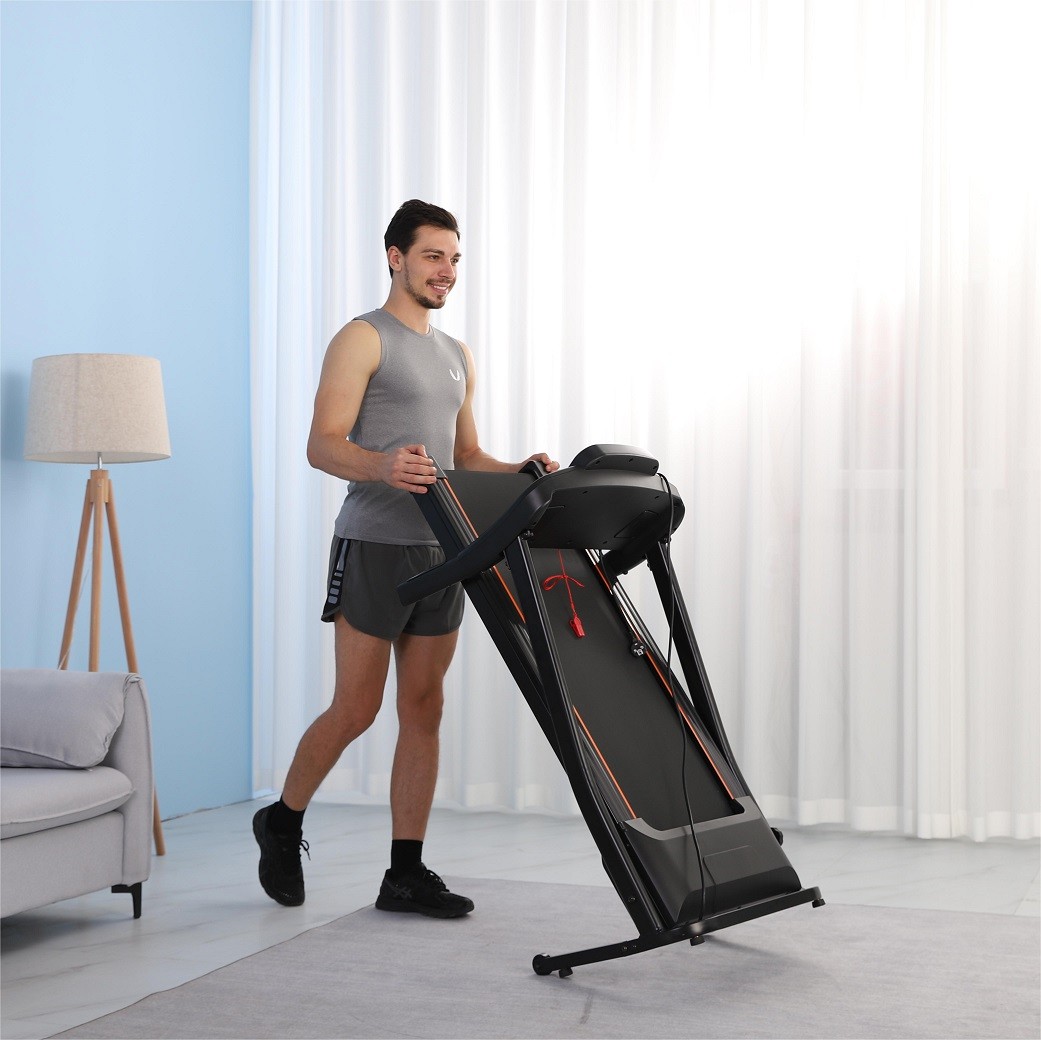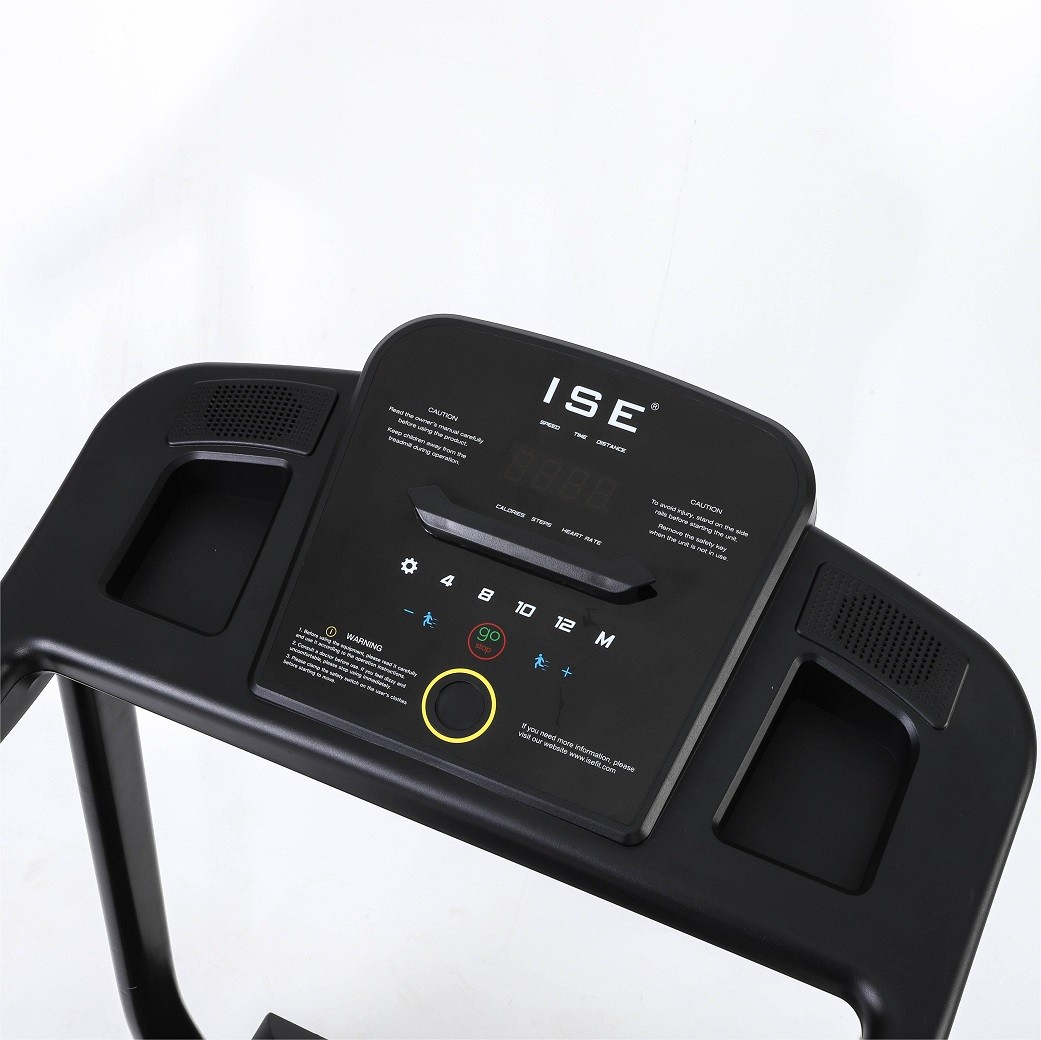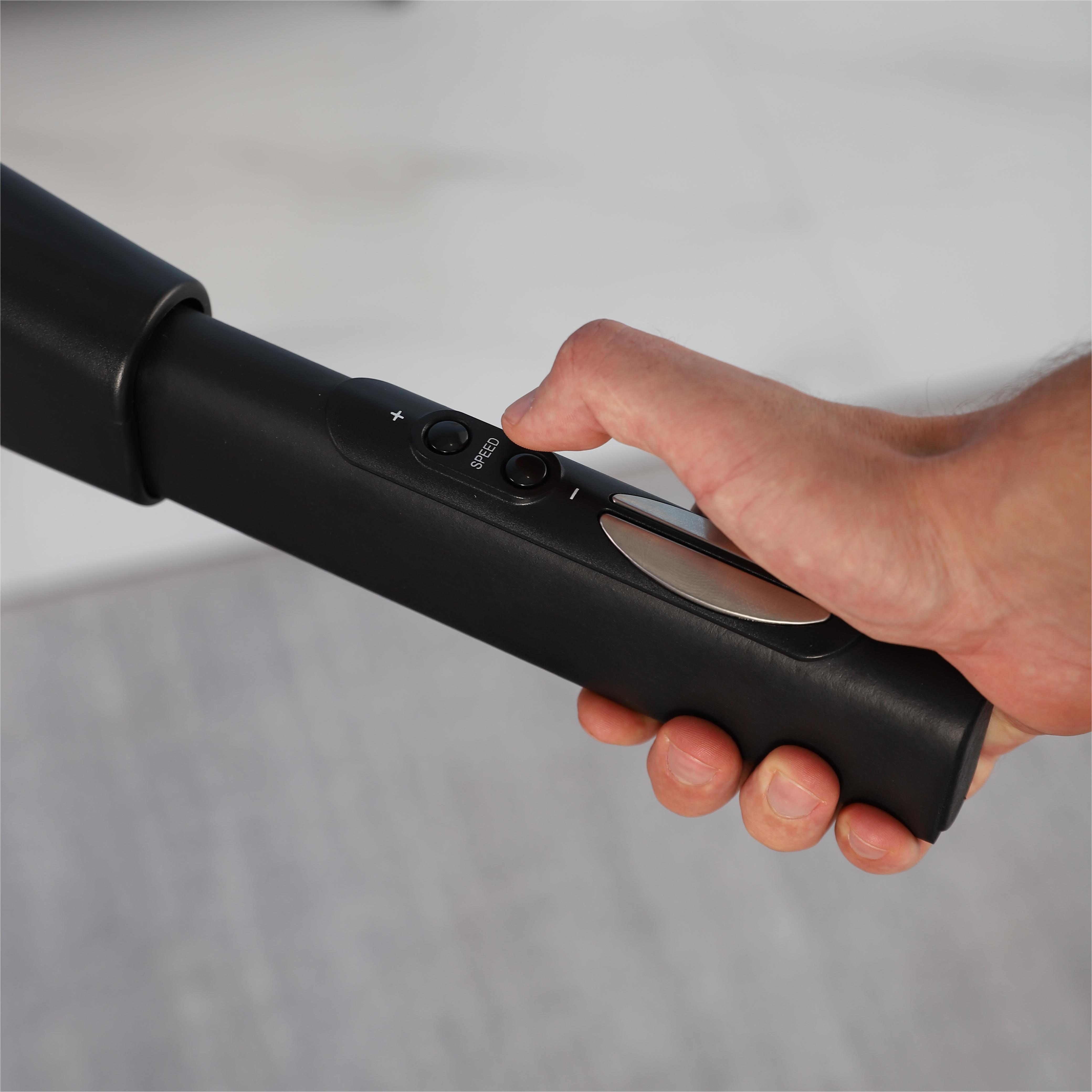 Easy shifting and relocation are made possible by the dual transportation wheels. Simply tilt the object and roll it out for use or storing. Heavy lifting and muscular strain are not necessary..
The multi-function LCD display can show information such as speed, distance, calories consumed, time, heart rate, and other metrics, which can help you exercise more effectively and scientifically. On the left and right sides of the panel, there are holes for drinking cups, where you can also store your phone, MP3 player, and other helpful items.
The quality and effectiveness of training are improved by using a portable real-time heart rate monitor, which can assess the heart rate at any time and manage the running speed. The elderly can benefit the most from this feature.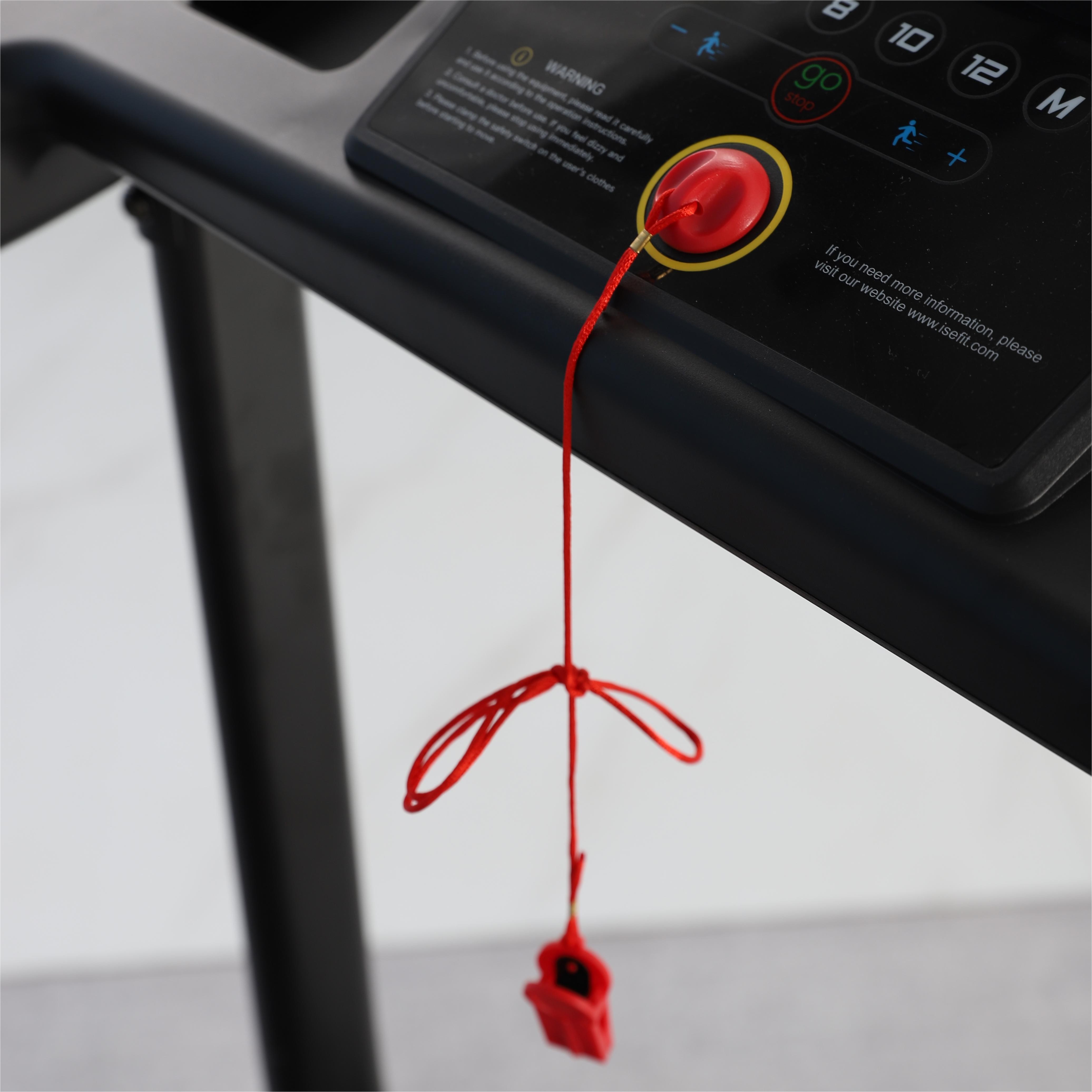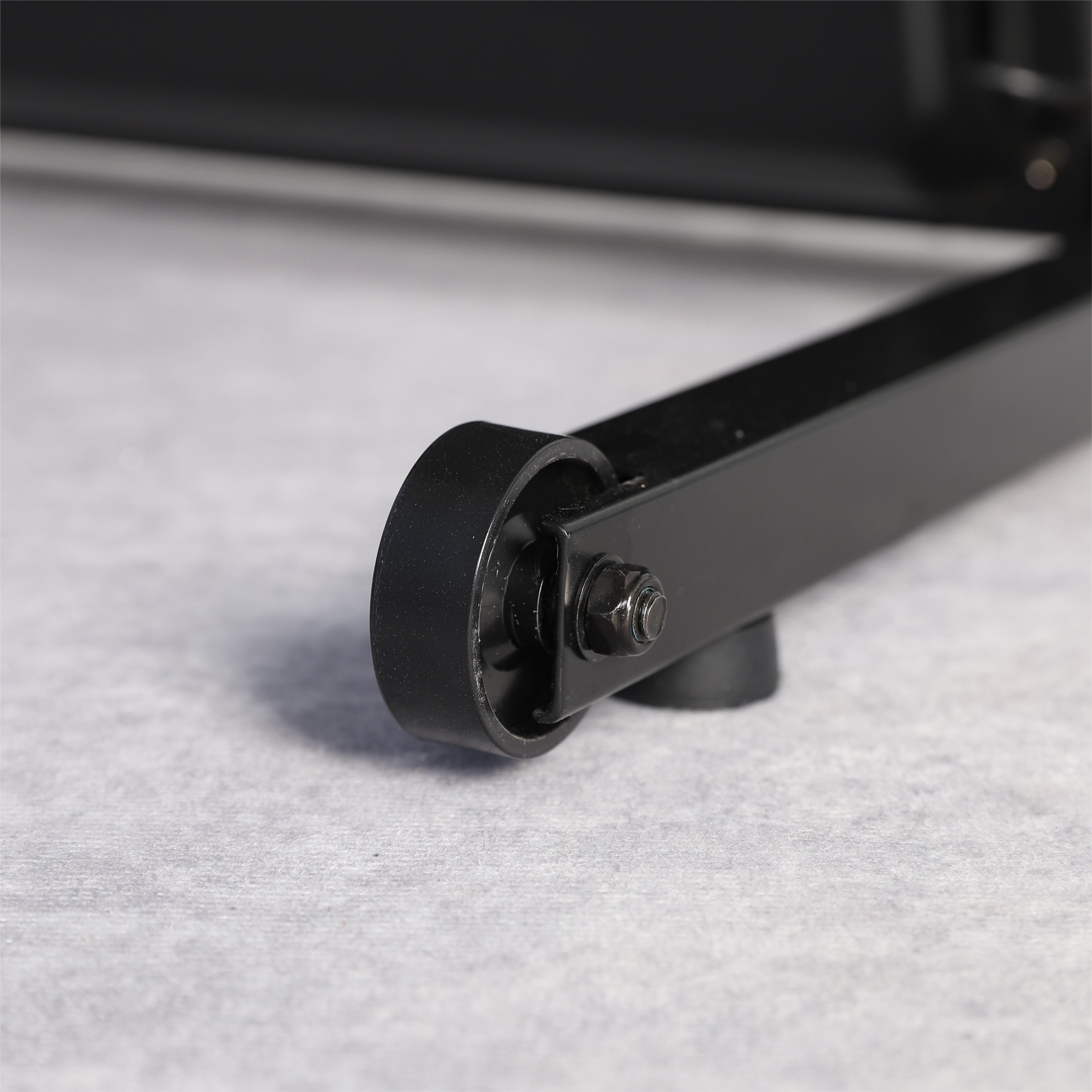 There is a protection and emergency key that makes stopping the treadmill right away in an emergency safer.
These wheels are intended to make moving the machine from one place to another, such as from a storage area to a workout area, simpler.